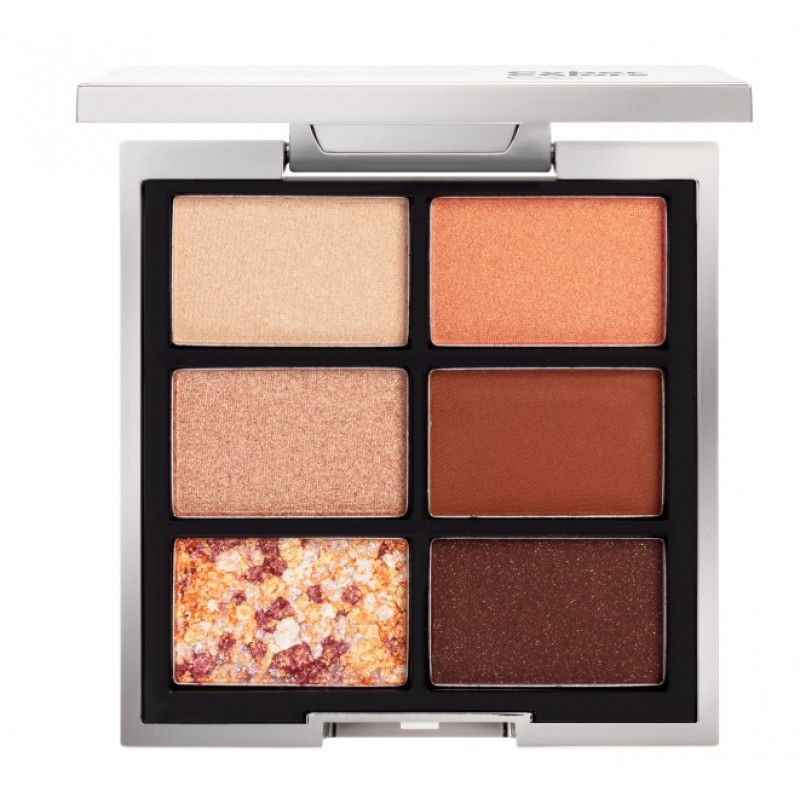 The new 6-color eyshadow palette combines pearly, matte, and shimmering texture. The smooth and delicate texture presents rich and full color, creating a long lasting, comfortable and unique makeup style,
Ingredients

TALC, SYNTHETIC FLUORPHLOGOPITE, TIN OXIDE, CI 77891, MICA, TIN OXIDE, CI 77891, MICA, CI77891, CI77491, CI 75470, MICA, CI 77891, CAPRYLIC/ CAPRIC TRIGLYCERIDEM, DIISOSTEARY MALATE, MAGNESIUM MYRISTATE, MAGNESUM STEARATE, CAPRYLYL GLYCOL, ETHYLHEXYLGLYCERIN, CHLORPHENESIN, CI77492, CI77491, C177499
Usage

1.Apply to the entire eyelid below the eyebrows as the eye shadow base color.
2. Apply top of the base color to deepen the shadow to create a three-dimensional effect.
3. Darkest color in the eyeshadow palette. Apply along the eyelids to make the eyes look deep and distinct.
4. The most shining color in the eyeshadow palette apply to the center of the eye socket and the upper & inner corner of eye lids area, make the eye makeup more dazzling and attractive.
6 COLOR EYESHADOW PALETTE 11G (01 AFTER GLOW IN SNOW)
Tags: make up, eye shadow, makeup, eye shadow palette, cyber colors