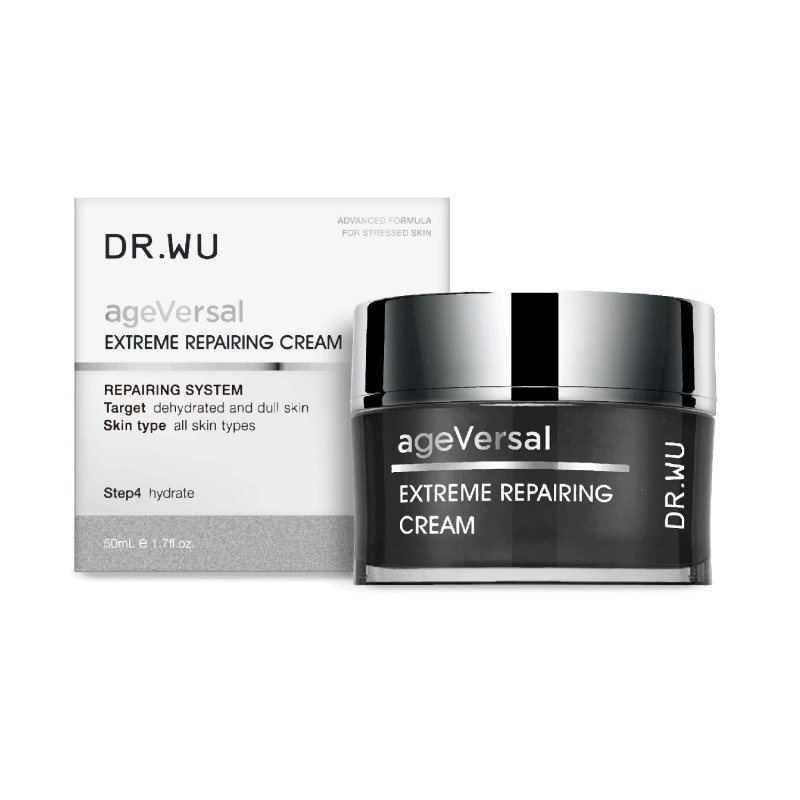 "Tightens and repairs skin up to 80%"

The all new Ageversal Extreme Repairing Cream is an upgraded version of our Micro-Lifting cream. Now with greater pack size, a new packaging and upgraded ingredients to more effectively target 8 major aging skin concerns!

Restore skin with the ultimate anti-aging effect. See visible improvement with reduced wrinkles, sagginess, and roughness of the skin and unsurpassed level of suppleness, miniaturization, and tightness. Enjoy tighter, firmer, and younger-looking skin, see improvement by up to 97% in 7 days!



*Note that the new formula contains plant-based essential oils hence giving a slight earthy fragrance.
Ingredients

Super Multi-Peptides, PhytoCellTec Nunatak, plant oil extract (organic argan oil, macadamia nut oil, shea butter, cupuaçu butter, and cocoa butter)
Usage

Step 1: Take a small amount of repairing cream
Step 2: Apply the cream smoothing it out and massage with the cream slowly
Concerns

For external use only, not edible. Avoid contact with eyelids and eyes, incase of contact with eyes, rinse with water immediately. Discontinue to use and consult a doctor if skin irritation occurs. This product contains high concentration active and plant extract ingredients, it can be easily affected by time, contact with light and air. Store in a cool and dry place. Avoid direct sunlight and use immediately after opening.
AGEVERSAL EXTREME REPAIRING CREAM 50ML