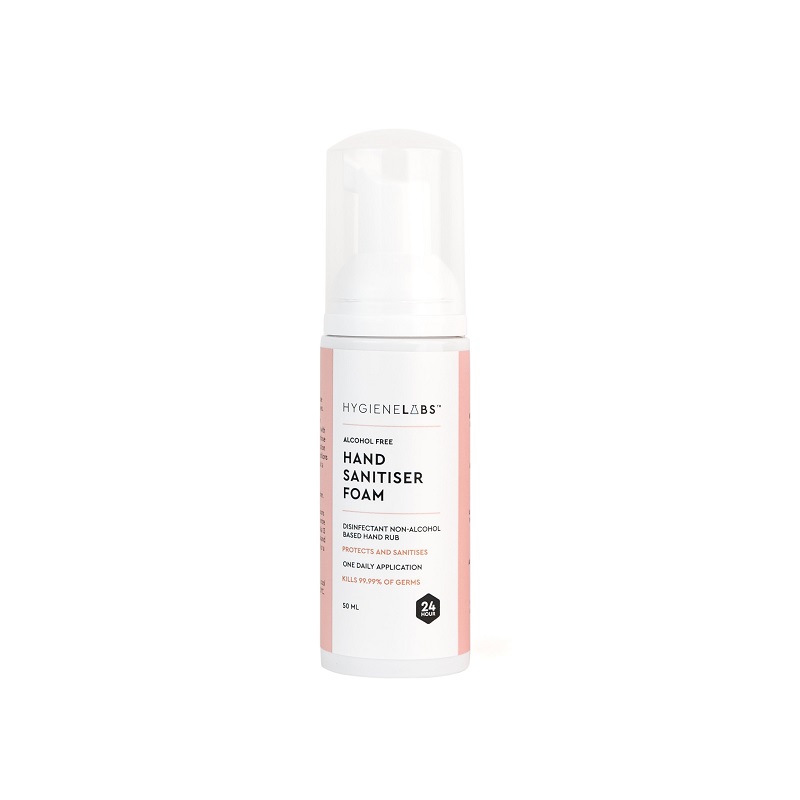 Expiry Date: November2023
How does it work?
Hygiene Labs uses a 5th generation SiQuat technology to deliver a high performance, broad spectrum antibacterial, and odour protection. Once applied, Hygiene Labs Microbial Shield forms an invisible protective barrier. It acts like a layer of microscopic pins that coats the surface. Attracting germs and killing them upon contact by piercing and rupturing their cell walls. This means it's killing germs in a 'mechanical' way, rather than toxic.
Ingredients

Ingredients
Water, Polysilsesquioxane Steardimonium Chloride, Propylene Glycol, Benzalkonium Chloride, Fragrance.
Usage

How to use
1. Apply foam liberally to both hands.
2. Gently rub over palms and back of hands.
3. Allow hands to dry.
ALCOHOL-FREE HAND SANITISER FOAM 50ML