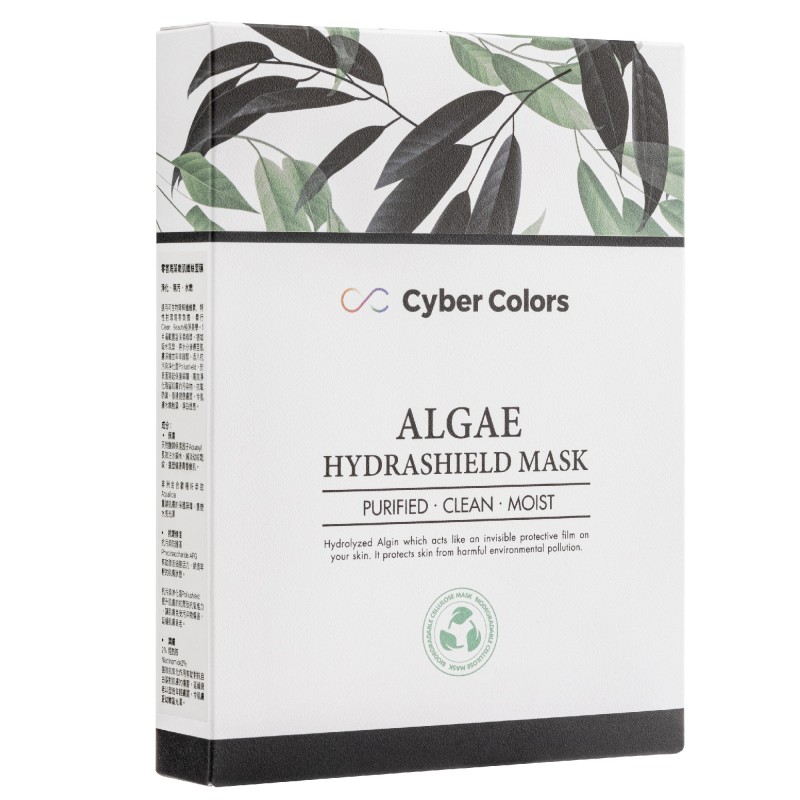 Expiry Date : September 2024
A treasure from marine that infused skin with Hydrolyzed Algin, 2% Niacinamide and a variety of natural moisturizing essences to significantly hydrating and illuminating exhausted skin. The skin-friendly, with biodegradable texture is made from 100% Tencel. This mask acts like a water-absorbing cushion and containing highly concentrated moisturizing essence per sheet for refreshing hydration. The POLLUSHIELD™ ingredient helps repair skin's protective barrier and shield the skin from pollution. Skin feels younger and nourished. Result in a healthy-looking complexion.
Ingredients
? Aquaxy
It replenishes and locks in moisture to improve fine-lines, give your skin a healthier and more youthful appearance
? Aqualicia
Natural acacia peptide ingredient promotes natural moisturizing factors. It reinforces the skin protective barrier and provides moisturizing effect to make your skin nourished and healthier.
? Phycosaccharide APG
A special sea-derived enzyme, protects skin from harmful environmental and cosmetic pollution. Also helps to minimum water and nutrients loss and restore the youthful state of skin.
? POLLUSHIEL
As a complex raw material consisting of a polymer with a metal chelating agent function and a strong antioxidant component, protects and shields the skin from pollution.
? Lora Anti-S
Lotus extract, rice extract, mugwort extract, complex fermentation extract. It helps protect skin from external stress caused by harmful environments, also soothes irritated skin.
? SWPEP COMPLEX (Peptide Complex)
It repairs skin's protective barrier function and improve skin elasticity by increasing production of collagen. Firms and plumps the skin to minimize the appearance of wrinkles.
? 2% Niacinamide
It has an antioxidant effect that leaves you with a healthy and even skin tone.
Usage
For better results, use twice a day. Before makeup for getting a better complexion, before sleep for leaving skin smoother and more radiant.
-After cleaning and toning, apply the mask on the face for 15-20minutes.
-Gently massage until the remaining essences well absorbed.
-Follow with day or night skincare, suitable for all skin type.
Concerns
For external use only. If theres any discomfort while using, please stop using, rinse with plently of water and consult doctors. Store in a cool or dry place, avoid expose to direct sunlight. Keep out of reach of children.
ALGAE HYDRASHIELD MASK 30MLX5S
RM 139.00
or 3 installments of

RM 46.33

with
Tags: skin care, mask, , vegan, cyber colors