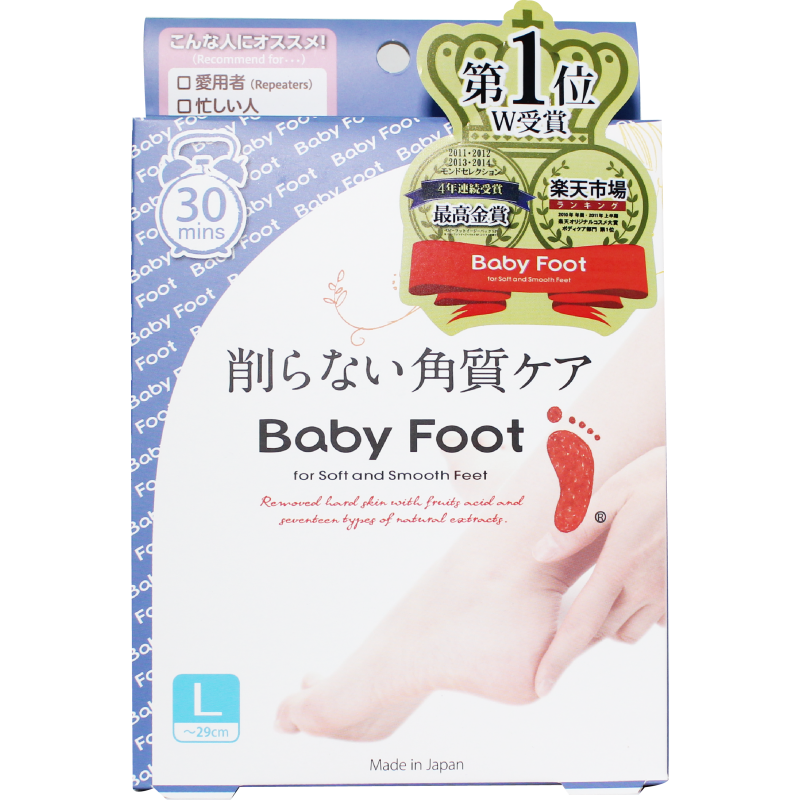 Baby foot gently exfoliate & remove dry, cracked dead skin on feet using 17 types natural plant extracts. It helps to reduce nasty foot odours and promote overall foot health. Quick application, no scrub, nonabrasive, suitable for both genders.
Ingredients

Horsetail herb; watercress; sage; clematis; apple; meadowsweet; burdock root; orange; tea plant; chameleon; bladderwrack; chamomile; lemon; soapwort; ivy; camel grass and grapefruit
Usage

1. Each box contains one time use only gel packs.
2. Remove toenail polish, and wash feet thoroughly to remove lotions and oils.
3. Place foot in pack, secure with given tape.
4. After 30 minutes, remove the gel pack and rince the gel solution off the feet.
5. Recommended to use it about every 3 months. Individuals with excessive or thickened dead skin might require a follow up treatment of baby foot after 2 weeks of the first treatment.
BABY FOOT - L (S:1 C)
Brand: BABY FOOT
Product Code:

10101030500142

Availability:

In Stock
Tags: skin care, foot care, hydration, whitening, foot, baby foot