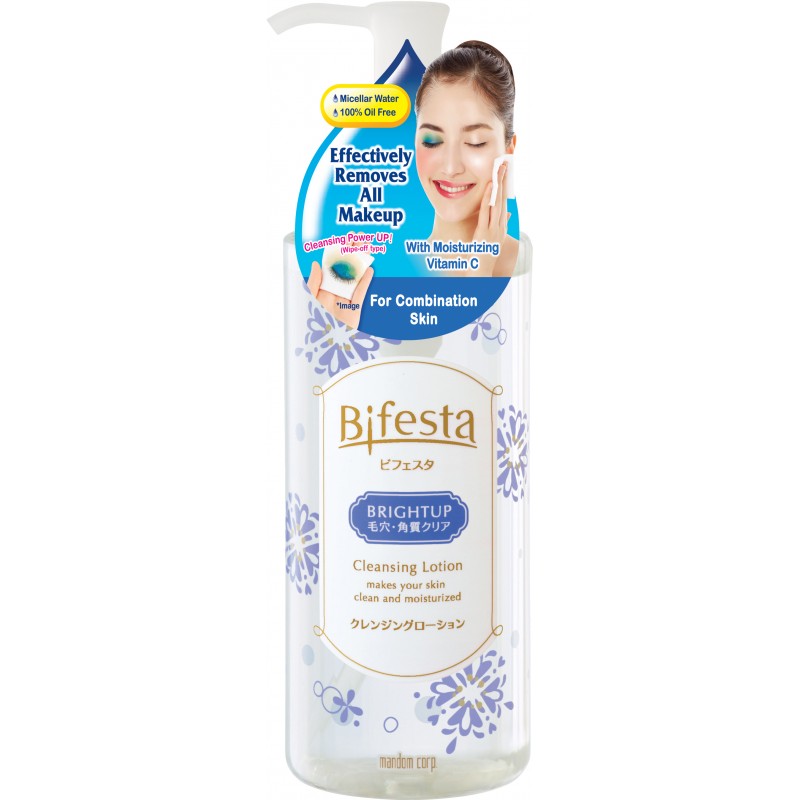 100% oilfree, refreshing waterBased makeup remover. Light & nonsticky formulation that provides powerful cleansing efficiency which works as good as oilBased cleanser. Derived from skin toners that contain oil dissolvingmoisturizing agents. Makeup residue & dirt is lifted quickly withoutscrubbing, and gives skin ample moisture while cleansing thoroughly.

3in1 lotion effectively removes makeup, tones & moisturizes in just one step! Rinsing off and double cleansing with facial foam is not required as this product is 100% oilfree. Application of skincare is not required as this product containsmoisturizing & toning properties.

Contains absorbent hyaluronic acid! Retains more moisture than normal hyaluronic acid.
new plusion hyaluronic acid structure (main component) helps to retain more moisture on skin even after rinsing off with water!
Ingredients

Water; peg-7 glyceryl cocoate; peg-6 caprylic/capric glycerides; phenoxyethanol; pca ethyl cocoyl arginate; tocopheryl acetate; sodium citrate; disodium edta; citric acid; hydroxylated lecithin; glycerin; butylene glycol; caprylyl glycol; saxifraga sarmentosa extract; lactic acid; hydroxypropyltrimonium hyaluronate.
Usage

Thoroughly soak cotton pad with lotion (about 3 pumps per cotton pad) and wipe makeup away gently. Change cotton pad & repeat until it remains clean after wiping. When removing eye makeup, gently hold cotton pad on eye area for a while before wiping off.
BIFESTA CLEANSING LOTION BRIGHTUP(S:300ML C:)