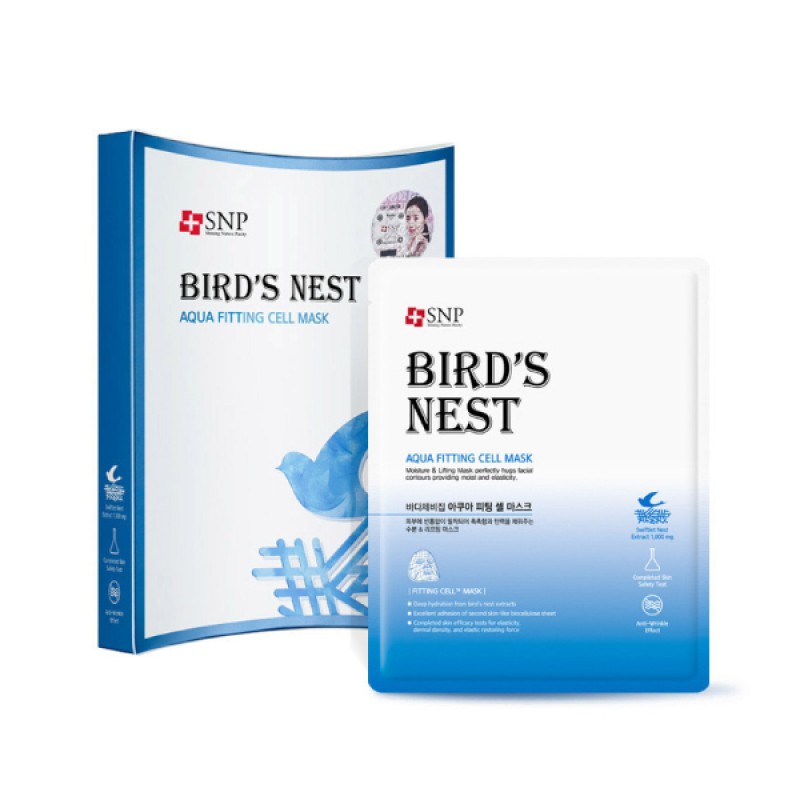 For bouncy and moist elasticity with smooth skin texture care moisture lifting mask.
Bio-cellulose sheet enhances absorption of active ingredients by fermenting naturally derived coconut fruit water. By applying 0.2mm cutting edge slicing technology, it perfectly adheres, like a second skin.
Ingredients

Birds nest extract: contains sialic acid; Vitamin C; e; revitalizes the skin; sea + elastic complex: four kinds of seaweed; including licorice; arame; codium fragile and edible seaweed; are rich in minerals; can enhance skin firmness and elasticity.
Usage

1. Peel off mesh from one side of the mask. (Both sides are the same.)
2. Hold the cheek parts of the mask, align with eyes, nose and lips, and place it on your face.
3. While holding the mask with one hand, peel off mesh from the outer side with your other hand.
4. After about 10-20 mins, remove the mask and gently pat to absord the remaining ampoule.
BIRDS NEST AQUA FITTING CELL MASK (S:10S C:)
Tags: skin care, mask, fitting cell, moisturizing, lifting, mask, snp