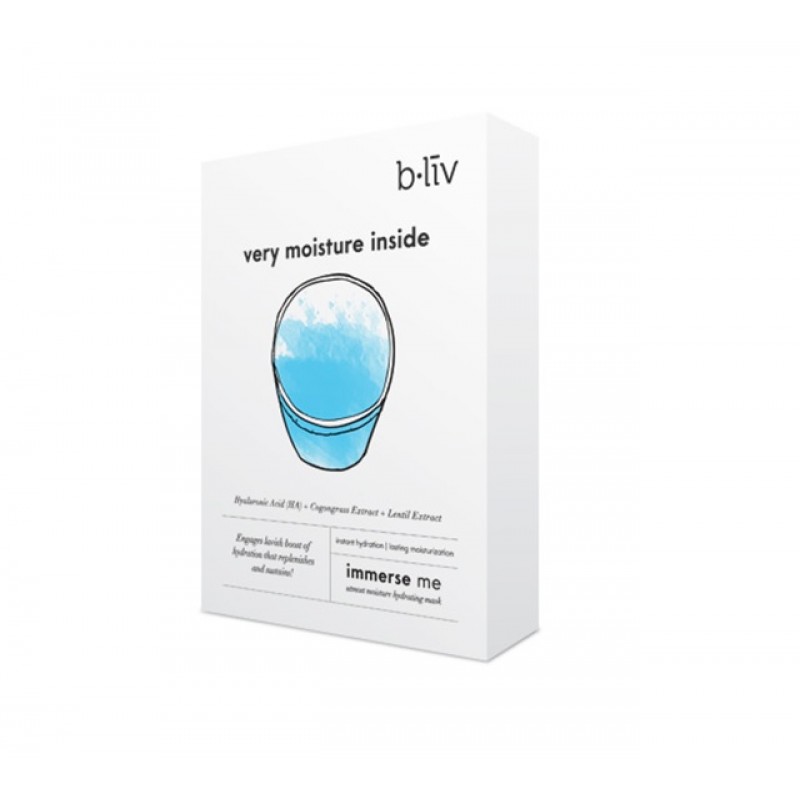 provide instant hydration
help skin preserve its optimum moisture balance
improve skin water retaining ability and provides long lasting hydration
Ingredients

Hyaluronic acid (hydrating)
hydrates the skin and mimics the skin's inherent moisturizing ability to improve water retention up to 1,000 times of its own weight.

Cogongrass extract (moisturizing):
optimizes and reinforces moisture absorption in the skin by providing long term moisturization.

Lentil extract (conditioning):
super-food ingredient. rich in vitamin b5. increase and retain moisture level in the skin while reducing appearance of fine lines and wrinkles. functions as a skin protectant, conditioning agent, and antioxidant.

Galangal extract (anti-aging):
anti-aging – consists of 40 antioxidants that hava great impact to prevent free radicals from damaging the skin and vitamin c to help in skin rejuvenation, hence, preserves youthfulness.
medicinal values – can relieves skin, reduce blemishes, dark spots and skin dullness

Apple fruit (maintain skin colour):
exfoliating & antioxidant rich – helps to shrink large pores and skin appeared brighter/smoother by sloughing away dead skins.
great for oily and acne skin types or anyone concerned with prematurely aging, dull or uneven complexions.

Watermelon extract (nutrient supply):
full of vitamins and antioxidants such as vitamin c, lycopene and amino acids.
skin protective active - protect the skin against daily stress induced by uv-light and free radicals.
Usage

1) leave the mask for 20-30 minutes.
2) use the product immediately after opening.

IMMERSE ME MASK(S:28ML X10PC C:)