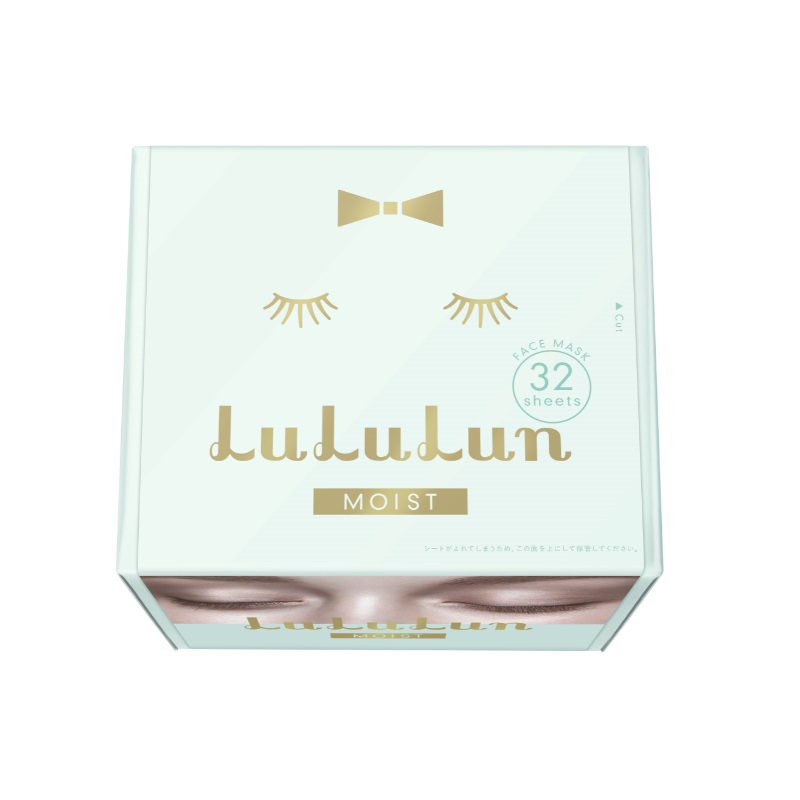 Blue LuLuLun Ultra-Moisturizing (FOR NORMAL TO DRY SKIN TYPES)

Japans Most Popular High Quality daily mask at affordable price!
Replace your daily toner with LULULUNs face mask today!

-0.6mm thick '3-layers structure" sheet helps with easy penetration and locks water in skin. Middle layer locks in skin toning lotion and outer layer acts as supporting barrier to push essence into skin effectively. Face Lotion is better absorbed (65% INCREASE PENETRATION) when using face mask compared to application by cotton wool/hands.

-PEONY FLOWER EXTRACT: High in Vitamin D! Damaged skin is caused by vitamin deficiency which lowers the skin's ability to protect its moisture. Peony flower is an anti-oxidant and anti-inflammatory which has high moisturizing properties for skin concerns. It regenerates, tones and moisturizes the skin!
-COGON GRASS ROOT EXRACT: This is the extract of the roots of cogon grass, a plant
that thrives in arid areas such as deserts. It can store and retain moisture over long periods of time.
-MARSturizer: This bacillus fermentation product is derived from the Rio Tinto river, whose
extreme environment has led to it being known as "Mars on Earth." It restores balance to the calcium ion gradient of your skin's outermost layer and regulates the moisture content of your skin.
Ingredients

Water, Glycerin, Butylene Glycol, Propanediol, Bacillus Ferment, Water, Polyquaternium-51, Butylene Glycol, Water, Glycosyl Trehalose, Hydrogenated Starch Hydrolysate, Water, Glyceryl Glucoside, Glycerin, Water, Sodium PCA, Water, Imperata Cylindrica Root Extract, Water, Glycerin, PEG-8, Carbomer, Potassium Sorbate, Phenoxyethanol, Citric Acid, Sodium Citrate, Biotin, Paeonia Albiflora Flower Extract, Butylene Glycol, Water, Laminaria Saccharina Extract, Laminaria Saccharina Extract, Glycerin, Water, Opuntia Ficus-Indica Stem Extract, Water, Glycerin, Phenoxyethanol, Hydrolyzed Viola Tricolor Extract, Water, Phenoxyethanol, Ethylhexylglycerin, PEG-40 Hydrogenated Castor Oil, Xanthan Gum, Citric Acid, Sodium Citrate, Phenoxyethanol, Methylparaben
Usage

Direction for use:
Step 1 - Throughly cleanse face with warm water
Step 2 - Apply Lululun mask from the nose first and Gently Stretch the mask to fit face perfectly.
Step 3 - Wait 10 mins
Step 4 - Gently Pat Face
Step 5 - Repeat daily
BLUE FACE MASK 5S (S:32S C:)