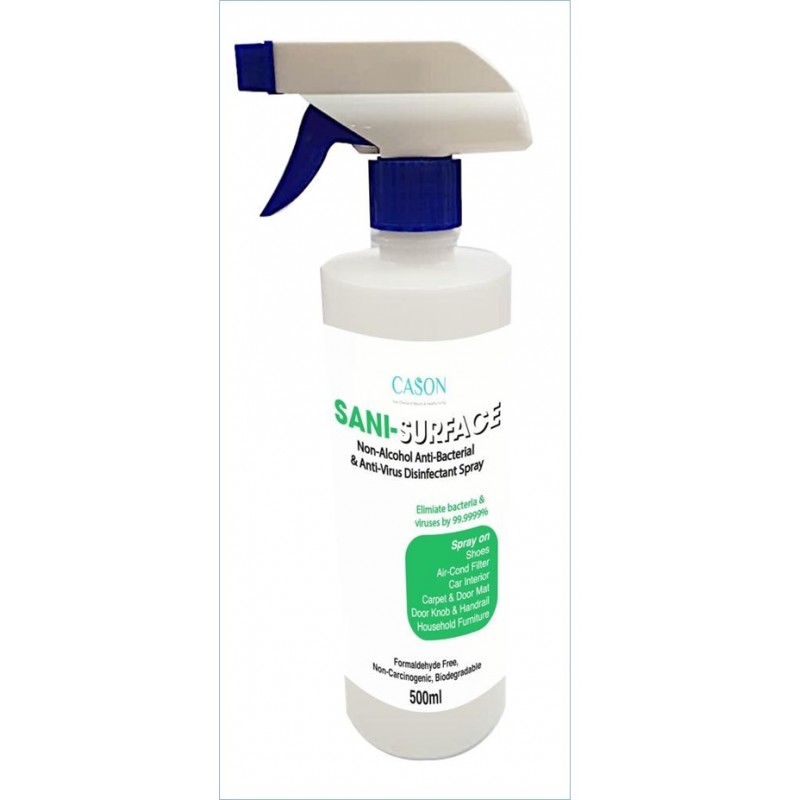 Sani-Surface is a non-alcohol, non-carcinogenic water-based anti-bacteria, anti-virus disinfectant spray. It is very effective and quickly kills viruses within 5 minutes. It contains dual active ingredients that are recognized by WHO as an effective sanitizer against Avian influenza virus, Foot-Mouth disease virus, infectious bronchitis virus, & etc.
Ingredients

Non-Formaldehyde Aldehyde Dispersion
Usage

Spray on door mat, or use a tray to place a towel that's soaked with Sani-Surface liquid, then step on it before entering your house.
SANI SURFACE (S:500ML C:)