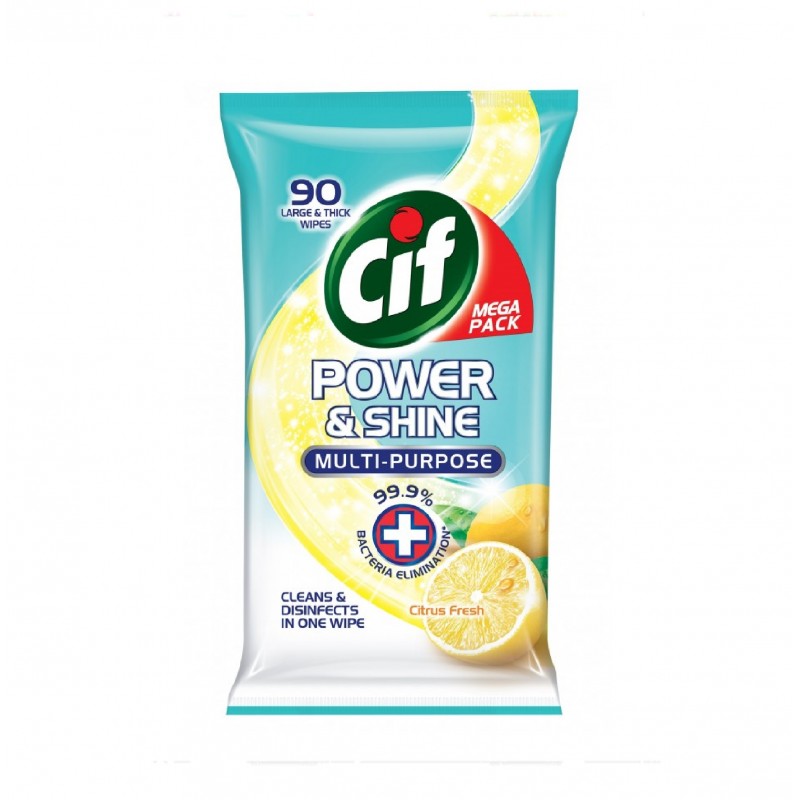 Cif Multi-purpose Disinfecting Wipes clean and disinfect in one wipe, leaving nothing but a zesty scent. Cif wipes are specially designed with a strong honeycomb weave to soften, detach and lift dirt quickly on virtually all surfaces around your establishment.
Usage

1. Break the seal and open by peeling off the sticker halfway.
2. Wipe surfaces to remove dirt and bacteria. No need to rinse nor wipe dry.
3. Make sure that the pack is resealed after use to avoid wipes drying out.
CIF POWER & SHINE MULTI PURPOSE WIPES (S:90PCS C:)