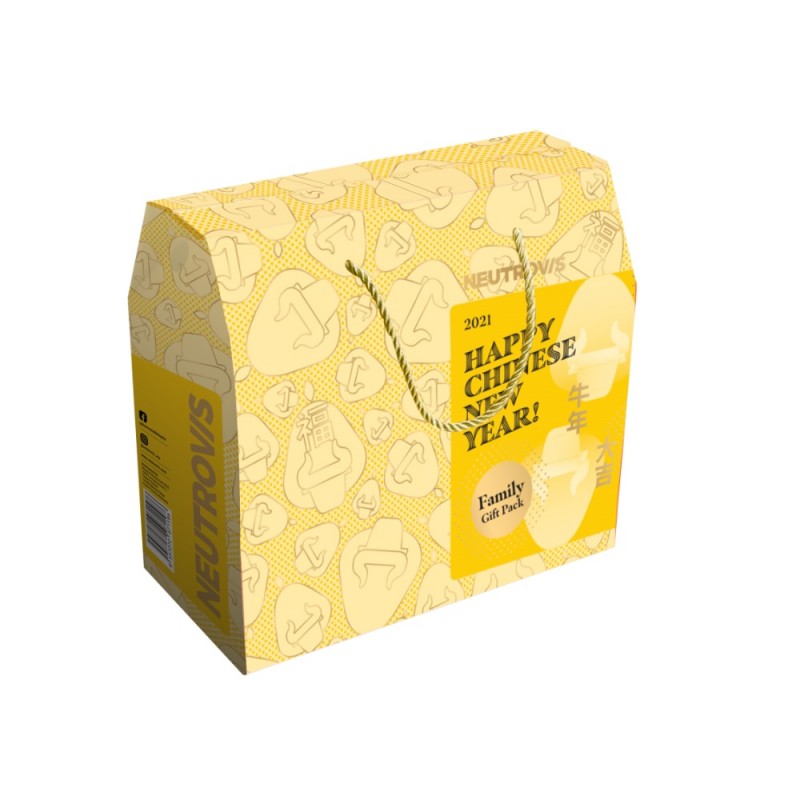 Introducing the latest addition to Neutrovis, our very own FAMILY GIFT PACK ?
Who doesn't like to be prepared for the new year? For only RM 68, each Family Gift Pack includes :
1. CNY Edition 50s Adult Face Mask (25s per design)
2. CNY Edition 50s Kids Face Mask (25s per design)
3. 500ml Gel Hand Sanitizer
4. CNY Edition 10s Angpao (5s per design)
Ingredients

Medical grade melt-blown ?lter fabric
Usage

1. Cover your mouth, nose and chin with the bottom-facing folds facing outwards.
2. Pinch the metal edge of the mask so it follows the contour of your nose bridge.
3. Place the bottom headloop above your ears and the top headloop under your ears.
4. Remove a used mask by holding only the headloops.

Concerns

1. Please make sure that it is used within the validity period.
2. Do not use if the inner plastic packaging is damanged.
3. It is disposable and is recommended to change every 4 hours.

CNY 2021 S.EDITION-FAMILY SET(S:1S C:YEL, BLK/RED)