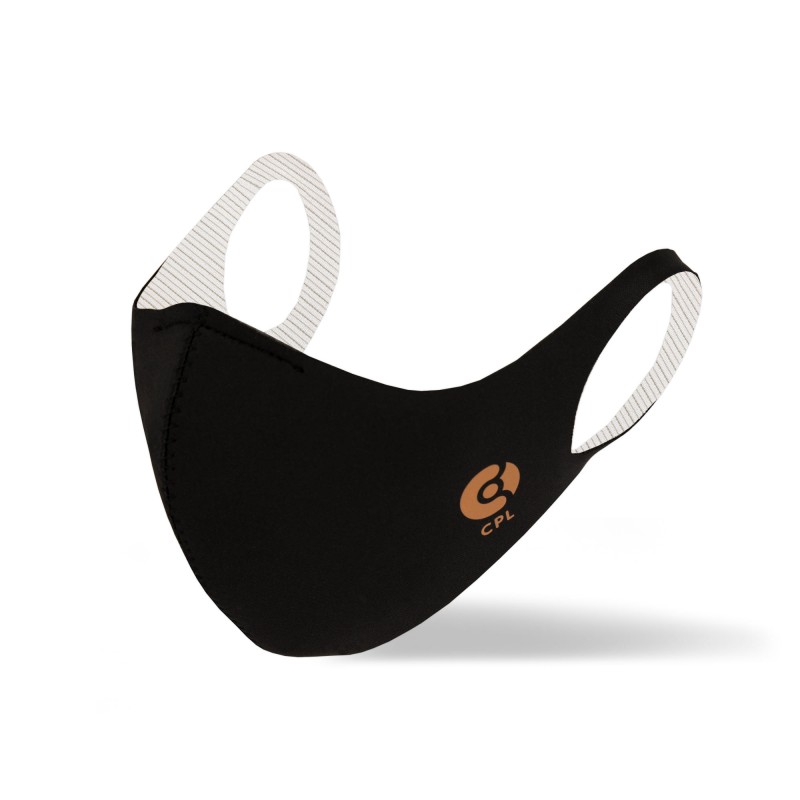 1. Curved surface design, reduces inhaled pollutants.
2. Functional nose pad, helps in blocking of harmful particles.
3. Eco-friendly washable and re-suable fabrics.
4. Reduces bad breath.Tests show 80% reduction after 30 minutes and 90% reduction after 120 minutes.
5. Laboratory tests confirmed anti-aging, anti-inflammatory effects of copper on skin. (Cosmetic and Active Cosmetic, 2nd Edition New York.)
6. UV protection - blocks 99% of UV rays
7.Anti-static
Box includes: one Copper Mask, one single-use filter (optional use) and product manual
Size: 6.10 x 5.12 (inch) / 15.5 x 13 (cm)
Ingredients

COPPER, polyester, nylon, spandex
Usage

How To Attach The Filter:
1. Prepare Copper Mask, Custom-made filter.
2. Insert the filter beneath the nose pad to attach it to the mask.
3. Feel safer and comfortable when using the mask with the filter attached.
4. If you desire greater adhesion, you can apply a double-sided tape to the filter.

How To Wash:
1. Gently hand washing with lukewarm water at or below 30°c.
2. Mild or neutral detergent is recommended. Gently press excess water out and hang to dry.
3. Avoid twisting which may damage the structure of copper yarn.

Note: filter is disposable and we don't recommend in a normal condition as it's not comfortable to breathe. Because the filter blocks the anti-bacterial copper fabric and can't kill the bacteria, we don't recommend wearing the optional filter for more than 3-4 hours at any given time.
S ANTI-BACTERIAL COPPER MASK(S:1PC C:BLACK)