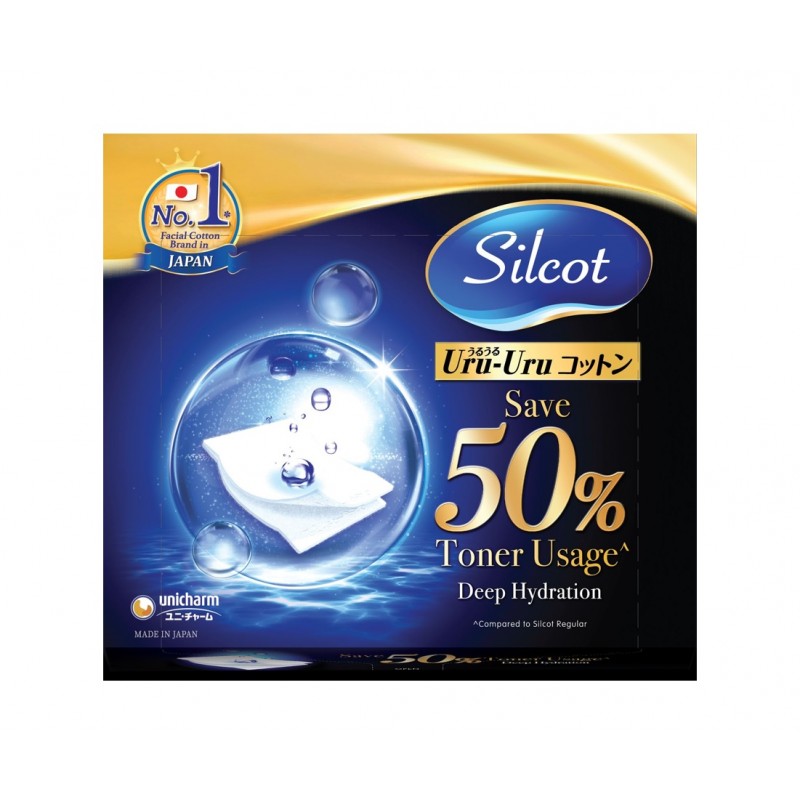 From No.1* facial cotton brand in Japan, Silcot Uru-Uru moisturises skin with 50% less toner/lotion usgae. With Japan triple-layer material innovative sponge,it ensures the cotton pad transfers lotion generously at each patting to skin, hence you can enjoy the amazing moisturizing sensation without any waste. It is also extremely gentle and non-irritating to the skin, even safe to use for babies! For those toner-masking lover,Its perforation allows you seperate it into 2 sheet, and unique curve design that fits neatly under the eyes!
Ingredients

Pulp, Comestic-use rayon
Usage

Can be used with skin care products for patting and as toner mask. Put litter toner on the cotton surface and gently pat on your skin. After patting, tear it along the perforation and use it as toner mask.
UNICHARM COTTON PAD(S:40PCS C:N/A)