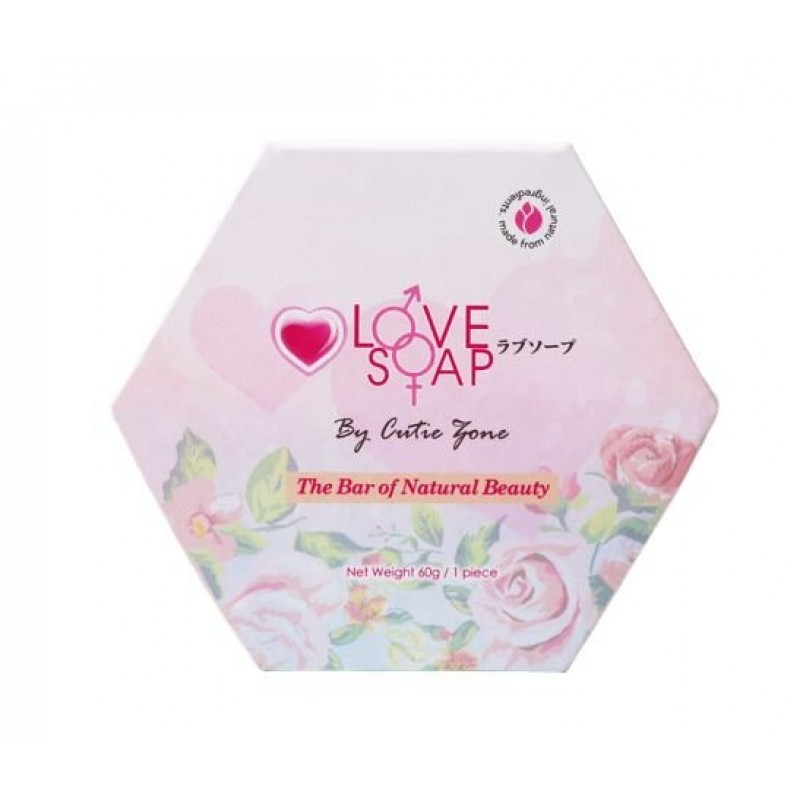 Eliminates adour,pleasing fragrance,moisturizes,tightens, help dispels bad adour. *Anti-bacterial, lock-in moisture to prevent dryness. *Removal of pigmentation, improve skin elasticity, matte rosy appearance. *Help rebuild cells, promote skins moisture, delay aging.
Ingredients

Rose Canina Essence, Rosemary extract, Pueraria Lobata Extract, Ginseng Extract and Salvia officianalis extract
Usage

Lather soap on wet hands to form bubbles. Apply to the intimate area & wash for approximately 30 seconds then rinse thoroughly.
LOVE SOAP (S:60g)