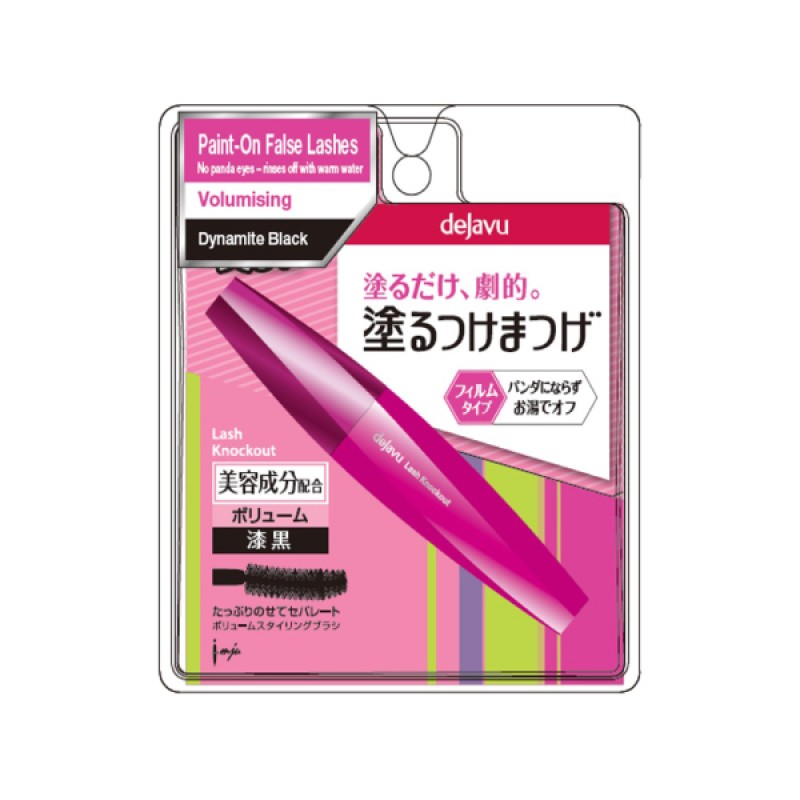 Improved features of painton false lashes volumnizing! New volume styling brush for enhanced volume! Newly added gel formula and increased filmforming agent for a formula more resistant to oil, sweat, friction, and for easy removal in warm water.
Ingredients

Infused with hydrolyzed silk; pyrus malus (apple) fruit extract; honey; panthenol; tocopherol (Vitamin E); and royal jelly extract
Usage

1. Curl lashes before applying. Align the curve of the brush with your lash line and move the brush straight from root to tip.
2. Repeat first step for extra volume. Continue doing so until you reach desired effect.
3. To achieve a lasting curl, wait for the film formula to completely dry on your lashes before curling with an eyelash curler.
4. Gently rub the residue off with a cotton swab after it is completely dry. The film will easily peel off without smearing.

LASH KNOCKOUT EXTRA VOLUME A (S: C:DYNAMIITE BLACK)