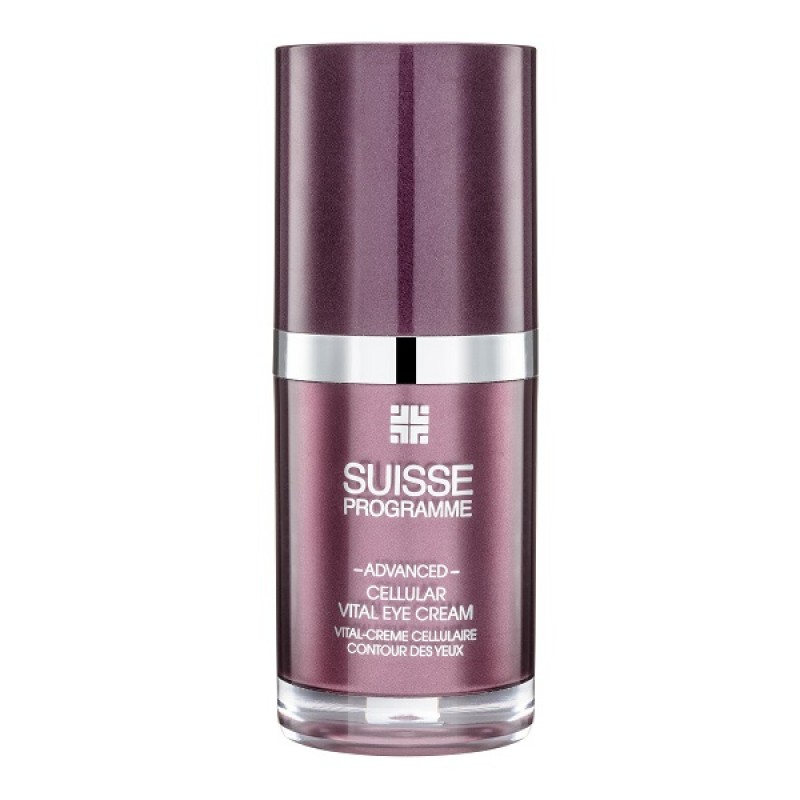 Advanced cellular vital eye cream deeply penetrates to underlying skin, nourishes and soothes the skin around the eyes, helps to regain the vigor!

Product Features:
-longlasting nourishment, effectively antiwrinkle and relieves fatigue skin, strengthens the eye skin protective barrier, reduces the sign of aging.
-contains millet grass, aloe, shea butter, squalene and other ingredients, to moisturize, soothe and nourish the skin.
-smooth texture, delicate to apply, quickly absorbed by skin. Restore the skin natural luminosity, make it looks brighter and revitalized once after used.
Ingredients

The new generation of biodynamic cellular complex (bcc +): high-energy oxygen injection; high-tech compact; high-efficient moisturizing; millet grass; aloe; shea butter; squalene: moisturize; soothe & calm the skin.
Usage

After cleansing process, apply eye essence and then gently apply the eye cream around the eyes.
ADVANCED CELLULAR VITAL EYE CREAM 15ML
Tags: skin care, eye care, eye cream, moisturizing, anti-wrinkle, suisse programme