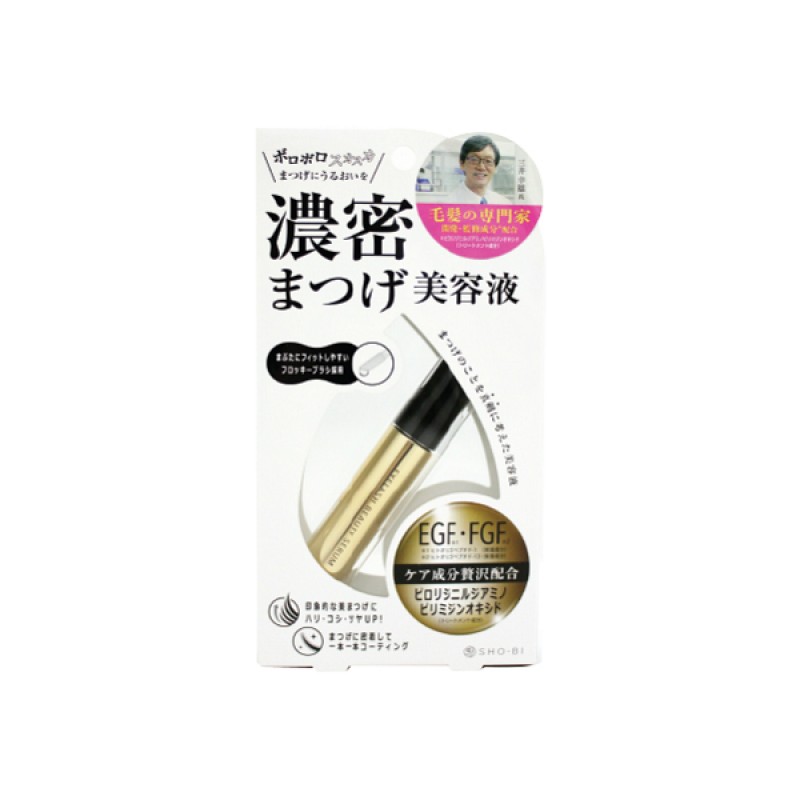 The secret weapon to get dolllike thick eyelashes by nourishing and extending your lashes. Protecting and repairing damaged eyelashes, strengthen the defence system, make lashes stronger and longer.
Ingredients

Water; bg; egf; fgf; pyrrolidinyl diaminopyrimidineoxide; hydrolyzed birds nest essence; ginseng essence; sodium hyaluronate; arnica flower essence; distillers grain essence; horse chestnut essence; rosemary essence; witch hazel essence; essence; chamomile flower / leaf essence; grape leaf essence; liquorice leaf essence; angelica essence; d-panthenol; sodium citrate; hydrogenated lecithin; cholesterol; dipotassium glycyrrhizinate; tackifier; paraben; alcohol.
Usage

1. Take an appropriate amount to the eyelash brush.
2. Apply evenly from the roots of the upper eyelashes.
3. For lower eyelashes, please brush upwards.
EYELASH BEAUTY SERUM (S: 6.5ML C:)