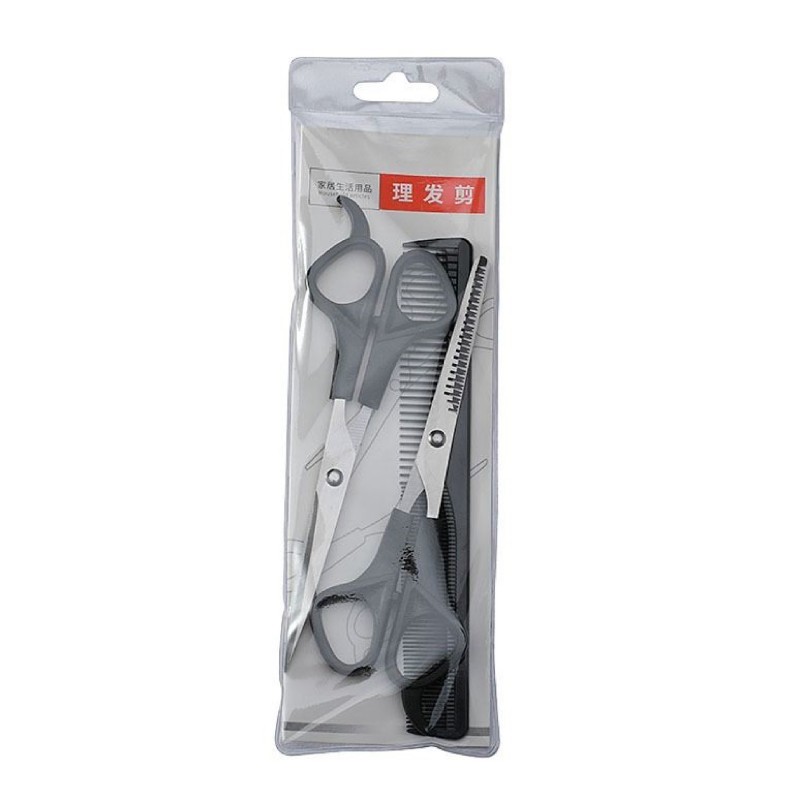 Wanted to do your own hair styling at home with affordable and durable hair sciccors? Come and bring this home and you wont regret it.
What you will get in this scissors set:
1 x Straight scissor
1 x Thinning scissors
1 x Hair Comb
Concerns

Scissors maintenance instructions:
1. Please do not cut the air.
2. Please be careful with the scissors, do not drop from the high level, this will destroy marginal adaptation of the scissors.
3. Do not use them to cut metal objects. The scissors can only be used for hair trimming, otherwise, it will shorten the life of using.
HAIR SCISSORS SET 3S