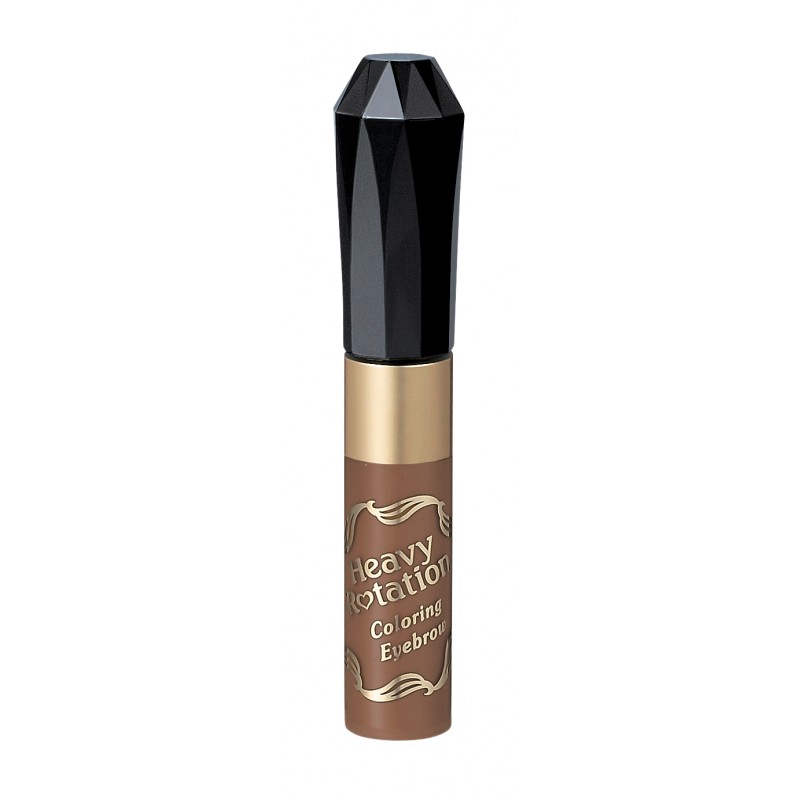 With eyebrow color 1 tone up, bright and nachu fluffy brow.
A solid coloration with high painting.
Multiproof formulation which is strong against sweat, water, sebum and rubbing.
Adopted technical brush which is hard to stick to the background.
Easy off with warm water.
Essence liquid ingredient: panthenol (eyebrow protective ingredient) formulation, gentle care.
Ingredients

Water; acrylates copolymer ammonium; tribasic acid 5na; propyl paraben; mica; acrylate copolymer ammonium; methylparaben; 0; tea; propylparaben; iron oxide; phenoxyethanol; titanium oxide; acrylate copolymer; pg; acrylates copolymer; panthenol; methyl paraben; methyl triphosphate 5na; sodium dehydroacetate
Usage

If you use it with other eyebrows, such as powder, pencil, liquid, use this product afterwards.
Use makeup remover when removing it.
As it goes against the coat, apply from the bizan to the eyebrow.
Apply it as if to coat from the eyebrows toward the eyebrows while preparing the coat.
HEAVY ROTATION COLOURING EYEBROW V2 8G (04 NATURALBROWN)
RM 39.90
or 3 installments of

RM 13.30

with
Tags: make up, eyebrow powder, kiss me