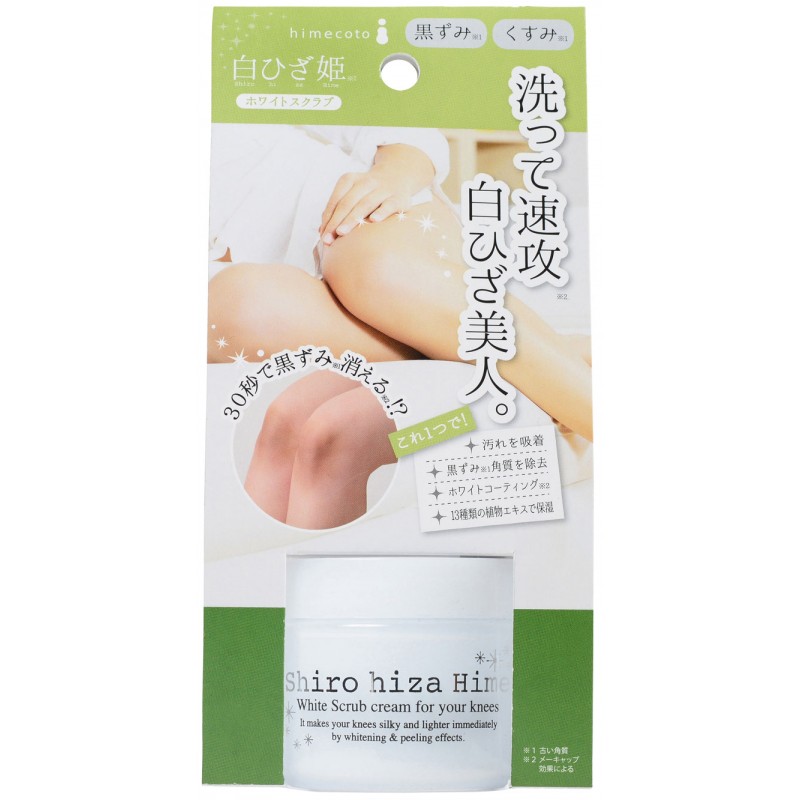 Get white and beautiful knees in 30 seconds.
With double mud components and sodium bicarbonate to absorb and remove dirt.
Whiten your skin with white coating.
Ingredients

Glycerolglycerin?PEG-6,PEG-32, Sodium carbonate, Titanium oxide, Sulfuric acid Na, Hydrogencarbonate,
Usage

1. Take an appropriate amount and massage over the concerned area for 20-30 seconds.
2. Wash off with warm water. You can also apply on elbow and ankle areas.
* Please mix well before using it as the scrub may be precipitated.
SHIRO HIZA HIME WHITE SCRUB CREAM(S:50G C:)
Brand: HIMECOTO
Product Code:

10101030600052

Availability:

In Stock
Tags: skin care, bodyscrub exfoliation&others, himecoto, himecoto