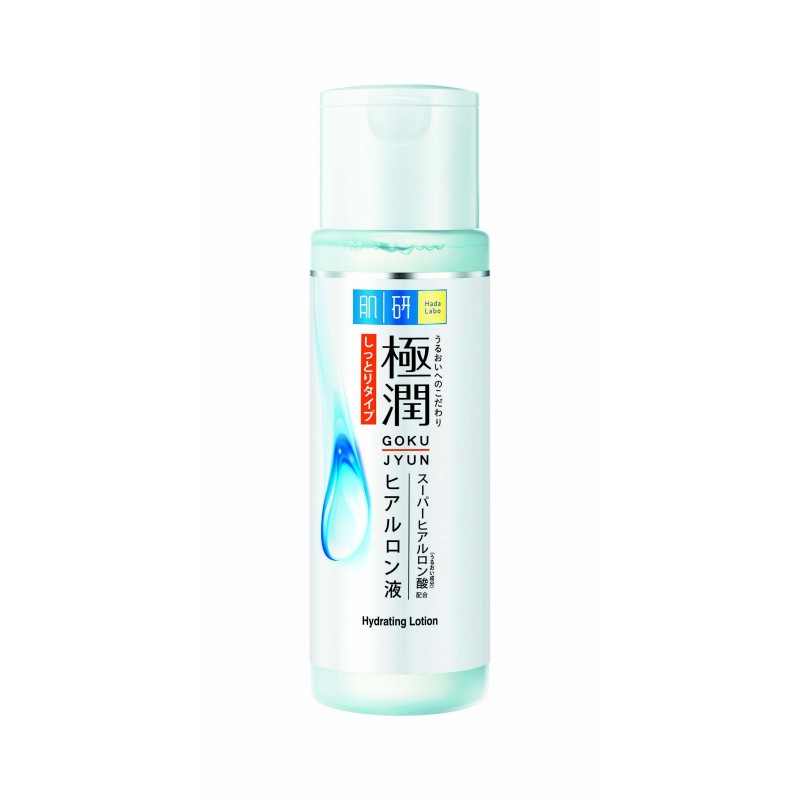 Expiry Date: November2023
"Formulated with Japan' s upgraded formula and High Performance Penetrating & Deep Moisturizing (HPP&M) Technology actively infuses 4 types of Hyaluronic Acid (HA) to fully hydrate skin from the surface to inner skin layers for significantly soft, smooth and supple skin, and to prepare skin for enhanced absorption of skin care ingredients. Light texture – suitable for Normal/Combination/Oily Skin. Low irritation. Free of fragrances, mineral oil, alcohol and colorant.
Ingredients

Water, Butylene Glycol, Glycerin, PPG-10 Methyl Glucose Ether, Disodium Succinate, Methylparaben, Sodium Hyaluronate (Medium-size HA), Hydroxyethylcellulose,
Succinic Acid, Sodium Hyaluronate (High-size HA), Hydrolyzed Hyaluronic Acid, Sodium Acetylated Hyaluronate
Usage

Use twice a day after cleansing face. Apply on palms and gently pat onto skin until thoroughly absorbed. Store in a cool, dry place, away from direct sunlight.
Concerns

?Do not use this product on open wound or on skin irritation. ?If redness, swelling, itching, irritation, white spot, dark spot or other complications develop during use or after use when exposed to sunlight, discontinue use and seek medical advice. Continue using can result in worsening of symptoms. ?Avoid getting into eyes. If product gets into eyes, rinse thoroughly with water or lukewarm water immediately. If irritation persists, consult an eye doctor. ?Close cap tightly after each use and it is recommended to use as soon as possible after opening. ?Keep product away from extremely high or low temperatures and direct sunlight. ?Keep out of reach of children.
HYDRATING LOTION 170ML