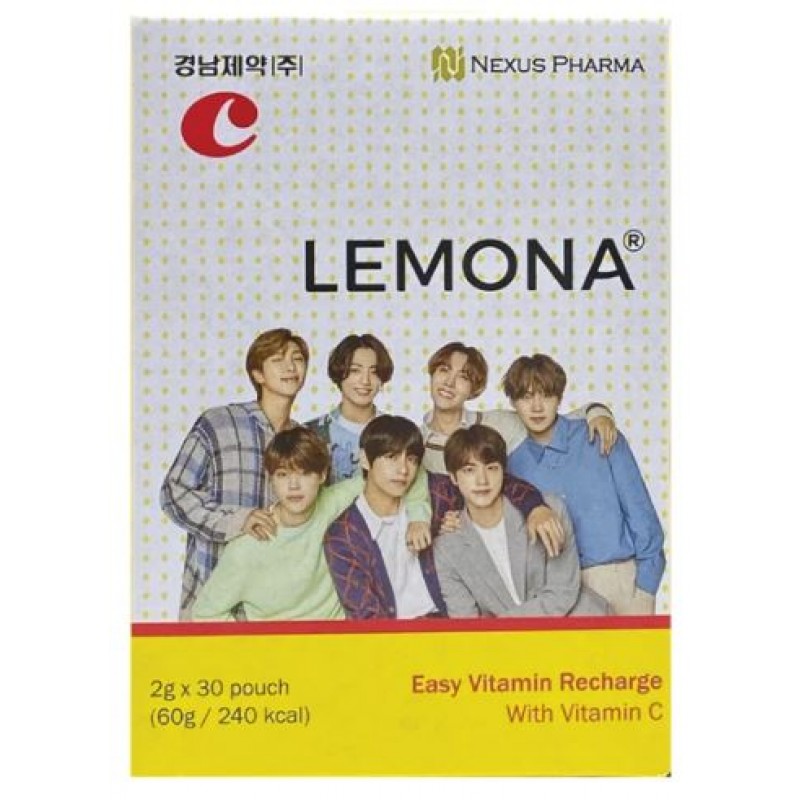 Lemona is Korea's best-selling Vitamin C product. The product is manufactured under advanced technology with micro vitamin powder composed of 300,000 grains. Our ascorbic acid is clinically coated, which significantly reduces oxidation compared to regular ascorbic acid. Helps in palliative care and relief of melasma and freckles. Promotes recovery of fatigue and anti-ageing through antioxidants. Helps reduce fatigue and recovery during or after illness. Supports immune functions and helps prevent colds, and most importantly can be taken anywhere, anytime even without water.
Ingredients

Powdered sugar, Vitamin C 26.038%, Mannitol Lactose (Germany), Flavoring (Lemon Flavor), Hydroxypropyl Cellulose, Vitamin B6 HCI 0.275%, Vitamin B2 0.125%, Contains Milk
Usage

Tear off to disclose the package along the guided line and simply pour the Vitamin powder directly into your mouth.
LEMONA EASY VITAMIN RECHARGE (S:30PCS C:)
Brand: LEMONA
Product Code:

10106020200188

Availability:

In Stock
Tags: health & fitness, dietary supplements, lemona, vitamin c, lemona