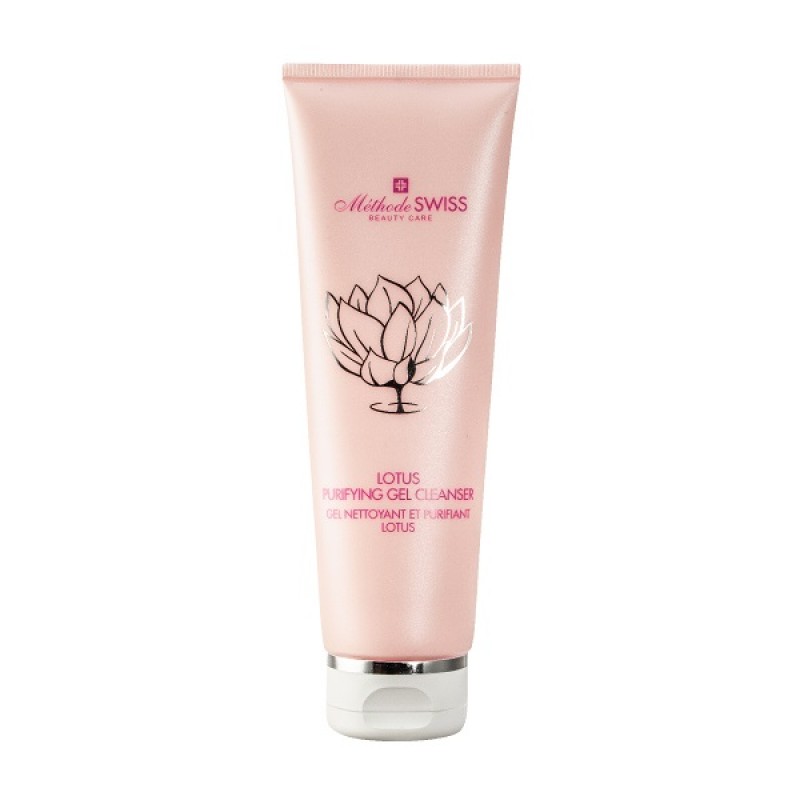 Enjoy the lotus treatment power through methode swiss lotus purifying gel cleanser! It helps to purify the pores and clean the dirt, balancing the water and oil level, leaving skin smooth with a translucent luster.
Product Features:
- deep cleansing: formulated with lotus flowers extract which combined with nymphaea caerulea and lotus extract, it can purify pores, remove excess oil and deeply clean the skin.
- repairing: contains allantoin and moringa tree extract to repair and soothe skin. It also helps to antiinflammatory and antipollution to protect delicate skin.
- moisturizing: sweet almond oil provides deep moisture to the skin for longlasting hydration.
Ingredients

Lotus flowers extract: purify pores; absorbs excess sebum; deep cleansing. Allantoin: repairing; anti-inflammatory. Moringa tree extract: anti-pollution. Sweet almond oil: moisturizing.
Usage

Apply an appropriate amount of gel cleanser to the slightly wet palm. Gently massage the face and neck for about 30 seconds, then rinse thoroughly with water.
LOTUS PURIFYING GEL CLEANSER(S:125ML C:)
Tags: skin care, cleansing & toner, purify, cleanser, gel, methode swiss