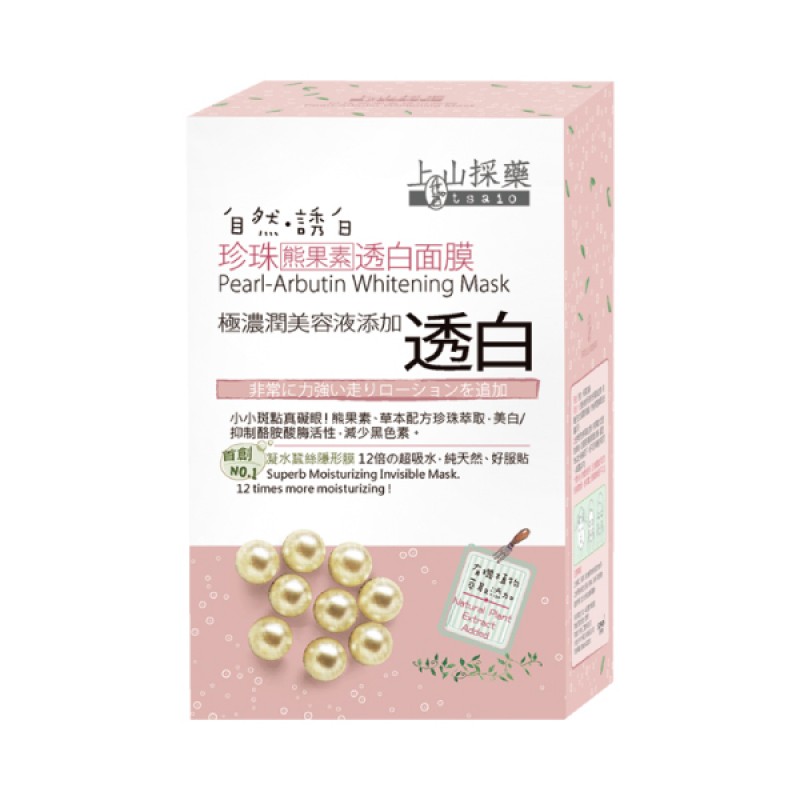 A natural, whitening & brightening facial mask. Features thin, invisible & breathable silk fabric that fits perfectly onto skin. Allows for fast absorption of the super concentrated essence. Formulated with arbutin to inhibit activity of tyrosinase & reduce the forming of melanin. Blended with pearl powder to instantly brighten skin. Infused with organic aloe extract for moisturizing & soothing properties. Unveils a clearer, whiter, eventoned & more translucent complexion.
Ingredients

Pearl extract; arbutin
Usage

After cleansing face, take out the mask and place evenly flat on face matching the holes on both eyes and nostril using fingertips. Wait for 15 – 20 minutes before taking off the mask from face. Use fingers to gently pat on the remaining essence on face until it's fully absorbed by skin. Use one mask 2 – 3 times per week is recommended; Can use the product on a daily basis.
PEARL-ARBUTIN WHITENING MASK (S:10PCS C:)