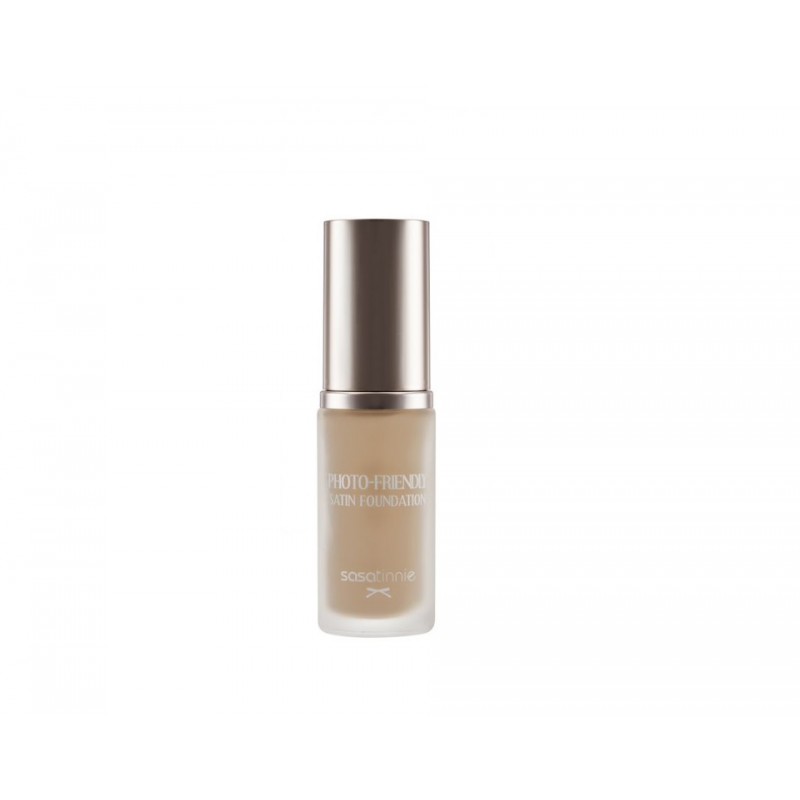 Don't need to fear the camera! It can help you to cover up the imperfections and supply water for your skin continuously that creates a delicate makeup.

Product Features:
- with smooth and moisture texture, it's easy to leave skin feel fresh all day.
- it specially focus on provides instant hydration and reinforces the skin barrier.
- it does well in concealing that refines pores, removes the wrinkles perfectly.
Ingredients

Allantoin: anti-inflammatory; soothes the skin; ubiquinol: moisturizes and repairs skin; hydrolyzed collagen: enhances skin elasticity.
Usage

After applying the base cream, apply a foundation with a powder and evenly apply on face and neck.
PHOTO-FRIENDLY SATIN FDT(S:20ML C:02 NATURAL)
Tags: make up, foundation, liquid foundation, sasatinnie