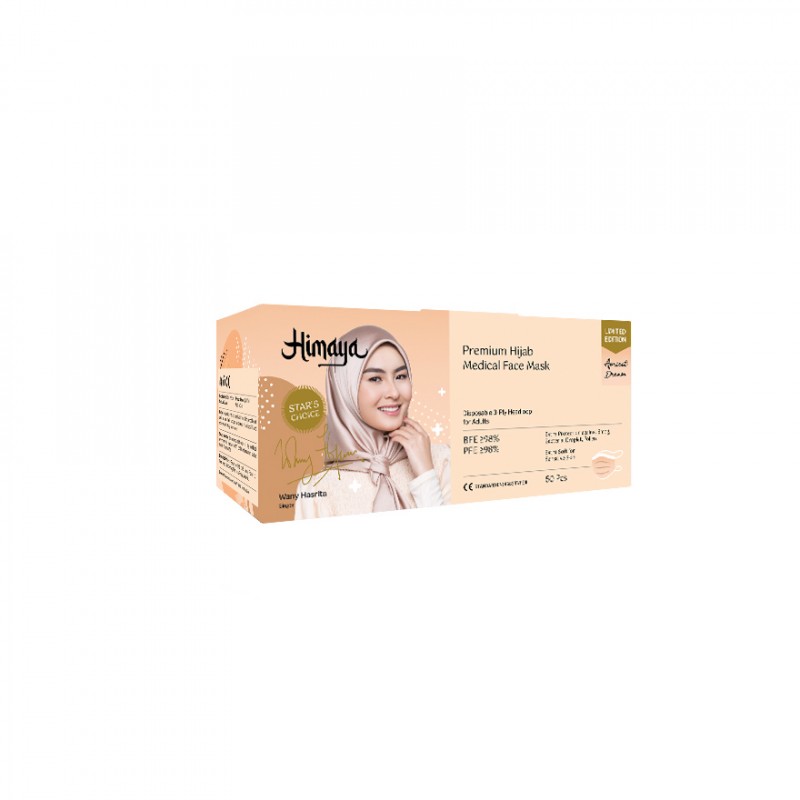 Protection with a touch of elegance.
Made from medical grade melt-blown fabric, our face mask comes in a stunning Apricot Dream that is sleek and stands out from the crowd. Designed for ultimate comfort, the mask features ultra-gentle headloops and is also made of extra soft, premium non-woven fabric that reduces skin irritation and improves breathability. Look effortlessly chic with this is your arsenal today!
Ingredients

Medical grade melt-blown ?lter fabric
Usage

1. Cover your mouth, nose and chin with the bottom-facing folds facing outwards.
2. Pinch the metal edge of the mask so it follows the contour of your nose bridge.
3. Place the bottom headloop above your ears and the top headloop under your ears.
4. Remove a used mask by holding only the headloops.

Concerns

1. Please make sure that it is used within the validity period.
2. Do not use if the inner plastic packaging is damanged.
3. It is disposable and is recommended to change every 4 hours.

PRE HIJAB MEDICAL F.MASK (S:50S C:APRICOT DREAM)