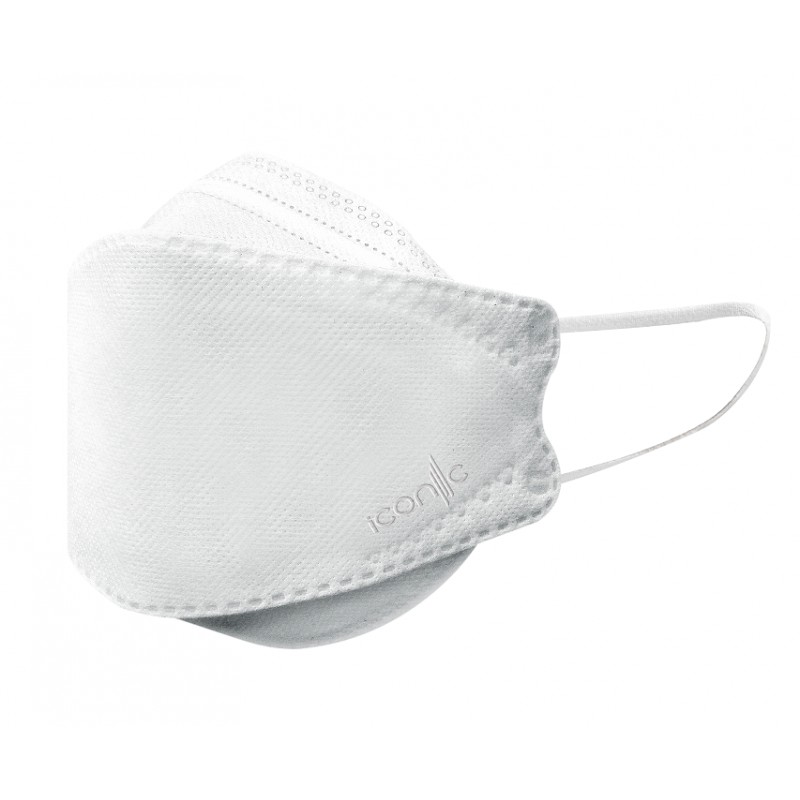 Expiry Date: Oct 2023
Type : Elastic Ear Loops
Packing : 10pcs/box (Individual Packaging)
?? Bacteria Filtration Efficiency [BFE > 99%]
?? Most Penetrating Particle Size (MPPS) 0.3 MICRONS > 99%
?? 4 Layers Structure
?? Double Melt-Blown Filtration
?? Certified by GB2626:2019 & Korea Standard KMOEL-2017-64
?? 3D Slim Fit Cutting (Slim face)
?? Made by hypoallergenic material (For Sensitive Skin)
?? Smooth & Premium Quality
?? Breathable & Comfortable
?? Individually Wrapped
?? Water Repellent
?? Medical Devices Authority (MDA) Certified
?? Made in Malaysia
Usage

DIRECTIONS
1. Ensure hand hygiene is performed before putting on the mask.
2. Place the mask carefully, ensuring it covers the mouth and
nose, and tie it securely to minimize any gaps between the face
and the mask.
*Avoid touching the mask while wearing it. Replace masks as
soon as they become damp with a new clean, dry mask.*
3. Ensure hand hygiene is performed before touching the mask.
4. Remove the mask using the appropriate technique: do not
touch the front of the mask but untie it from behind or from the
straps.
5. After removal or whenever a used mask is inadvertently
touched, clean hands using an alcohol-based hand rub or soap
and water if hands are visibly dirty.
ICONIC KF99 SNOW WHITE 10S