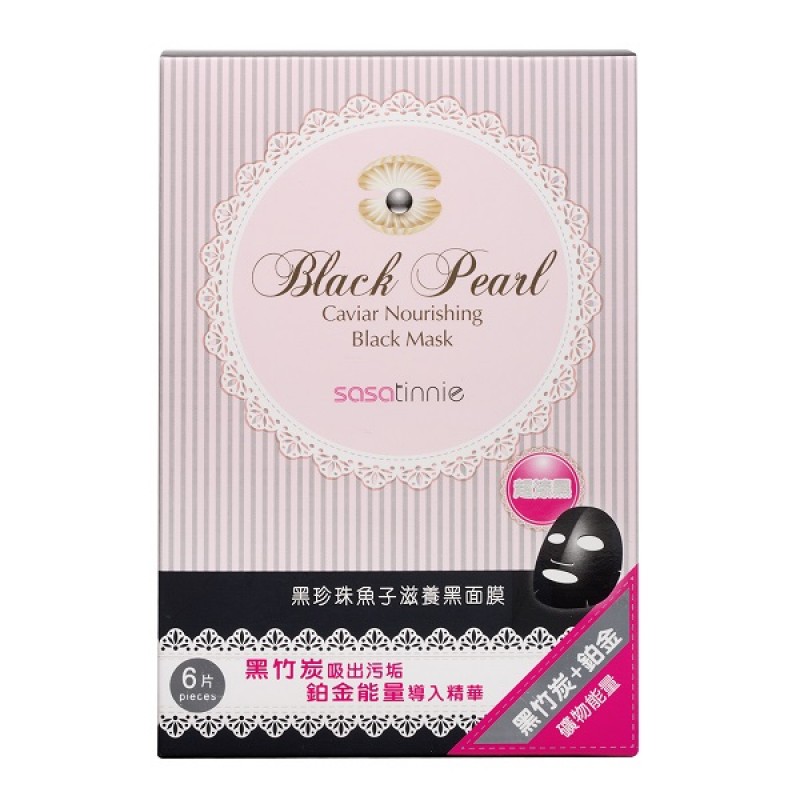 Infused with precious black pearl & caviar extract which helps to nourish and repair damaged skin, leaving it hydrated, brightened and firmed.

Product Features:
- ultrahydrating: the amount of essence is increased up to 20%!
- purifies skin by regulating sebum from pores with adding black bamboo charcoal, leaving your complexion looking incredibly smoother and brighter.
- enriched with platinum & tripeptide to promote a youthful and radiant appearance.
Ingredients

Black pearl & caviar extract: brightening; nourishing; anti-aging; repairing. Platinum & tripeptide: Improves elasticity. Black bamboo charcoal: regulates sebum production.
Usage

After your face care routine, fit the mask for 20-30mins. Remove mask and massage gently for the remaining essence to be absorbed. No need to rinse.
BLACK PEARL CAVIAR NOURISHING BLACK MASK 34MLX6S
RM 75.90
or 3 installments of

RM 25.30

with
Tags: skin care, mask, nourishing, pigmentation, repair, mask, , sasatinnie