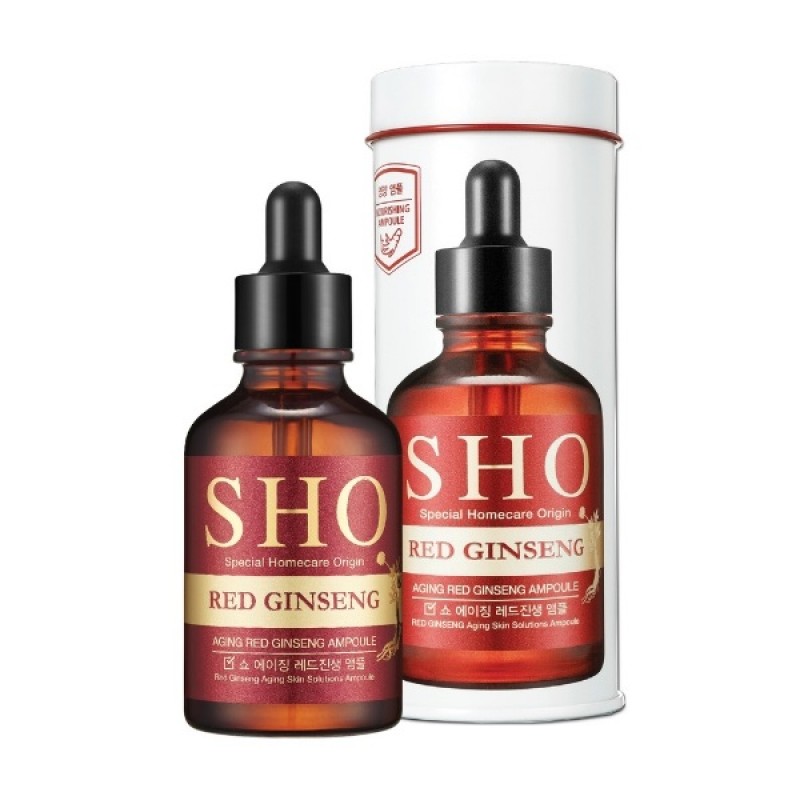 As a highly enriched ampoule containing 42% red ginseng extract, it works to keep the skin healthy and glowing by supplying skin with an abundance of nutrition. By containing camellia oil which is well known for its excellent moisturizing effect, it helps keep skin hydrated. Besides, the paeonia suffruitcosa root extract and polygonum multiflorum root extract will improve your rough and flaky skin to become mild. Trehalose is also contained which is effective in moisturizing and soothing.
Ingredients

Theobroma cacao seed extract: antioxidant effect; anti-aging effect. Say no to harmful ingredients: Triethan olamine; benzo phenone; mineral oil; sulfate; paraben; aryl amide.
Usage

Step 1: After washing the face, arrange your skin texture with toner.
step 2: Apply evenly an appropriate amount of ampoule in the stage of essence; gently tap to promote absorption.
SHO AGING RED GINSENG AMPOULE (S:50ML C:)