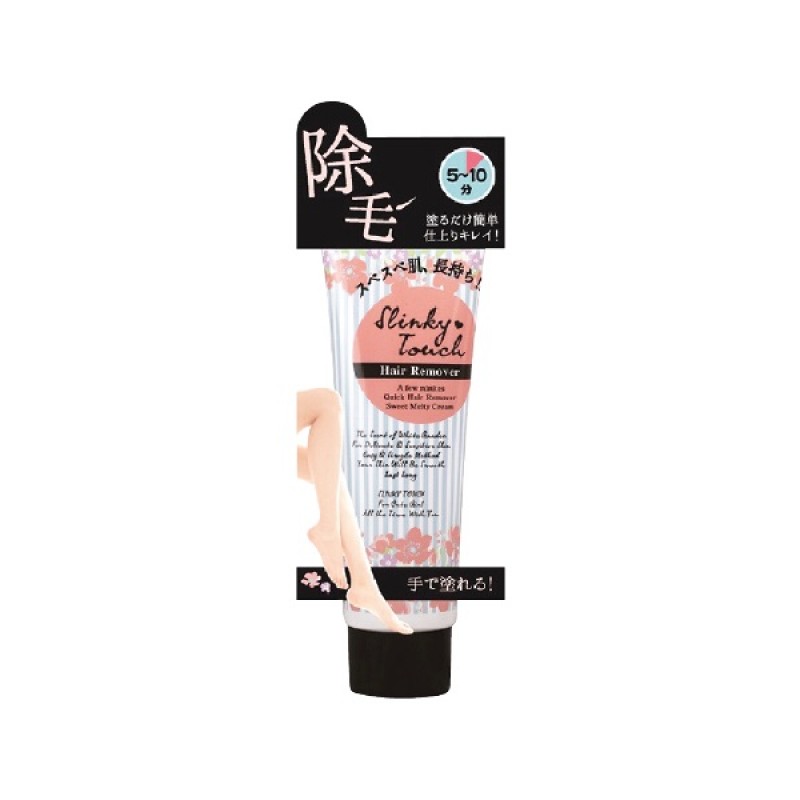 Simple and easy hair removal! Light texture to spread. Gentle on skin. Beauty salonlevel care at home. Just apply on and wait for a while. Keep smooth better than razor! Easy to apply on with milky cream. Last long the smooth feeling without using razor less damage on skin! Relaxed with luxurious white rose scent while waiting
Ingredients

Water; calcium thioglycolate; cetearyl alcohol; urea; ceteareth-7; behenyl alcohol; paraffin; cetesh-40; ceteareth-13; rosa multiflora fruit extract; hydrangea serrata leaf extract; glycine soja (soybean) protein; actinidia chinensis (kiwi) fruit extract; salvia officinalis (sage) leaf extract; anthemis nobilis flower extract; gynostemma pentaphyllum leaf extract; hydrolyzed silk; sodium hyaluronate; hydrolyzed collagen; hydrogenated poly(c6-12 olefin); ceteth-20; ppg-6 glyceryl ether; glyceryl stearate; sorbitan oleate; butylene glycol; alcohol; sodium hydroxide; methylparaben; fragrance
Usage

1. Spread thick layer of cream (1-3mm) on unwanted hair area. Please make sure to apply evenly towards the root of the hair.
2. Leave the cream for 5-10 minutes, then wipe away by tissue or gauze. You can leave the cream slightly longer if there is a thicker hair but please make sure to watch carefully with your skin condition.
3. Wash the cream away carefully.
4. Recommended to moisturize with skin lotion or milky lotion after the application. (recommend to use slinky touch body milk for aftercare). Please avoid using continuously - recommended to use once in five days.
*the individual hair growth may vary so please use when you concern about the hair.

HAIR REMOVER CREAM(S: C:)