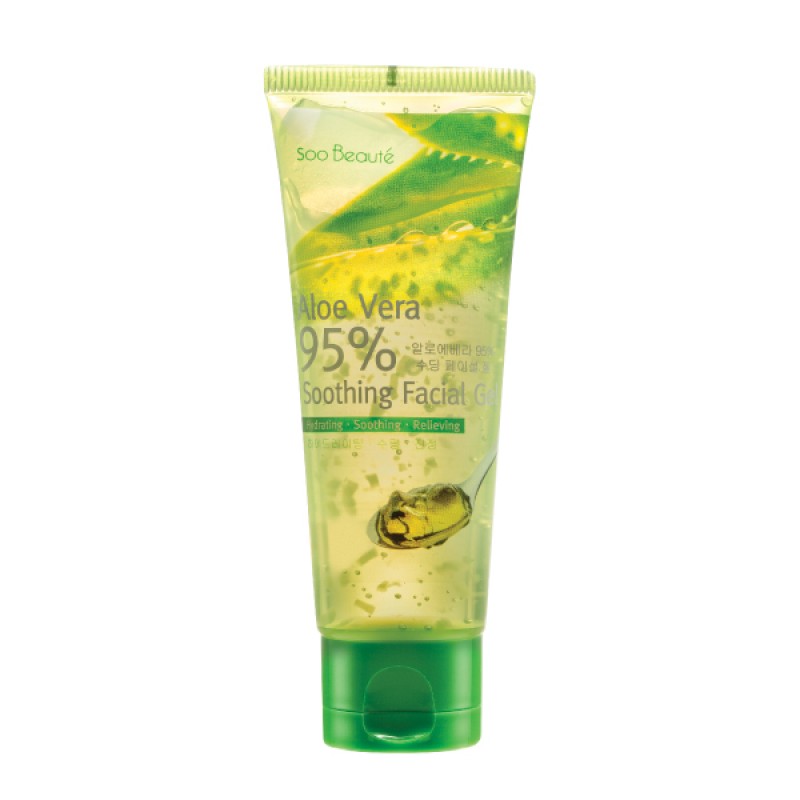 The texture of the jelly flakes is refreshing and nonsticky, easy to apply and absorbed by skin, gently care for the irritated skin. It is rich in 95% aloe vera extract, has instant calming and moisturizing effects. At the same time, repair and cool down the skin, provides a moisture gel film on your skin with a remarkable soothing and refreshing effect.
Ingredients

Aloe vera extract 95%: soothing calming; moisturizing. Flower bloom complex of extracts of chrysanthemum sinense flower extract; honeysuckle; nelumbo nucifera flower extract; camellia japonica; sunflower: moisturizing; antioxidant; calming; anti-inflammatory; improving skin texture. Seaweed extract: rich in minerals; strengthens skin defense power
Usage

After toning and essence, apply a proper amount to the entire face and neck.
ALOE VERA 95% SOOTHING GEL 100ML
Tags: skin care, day & night care, aloe vera, gel, soothing, soo beaute