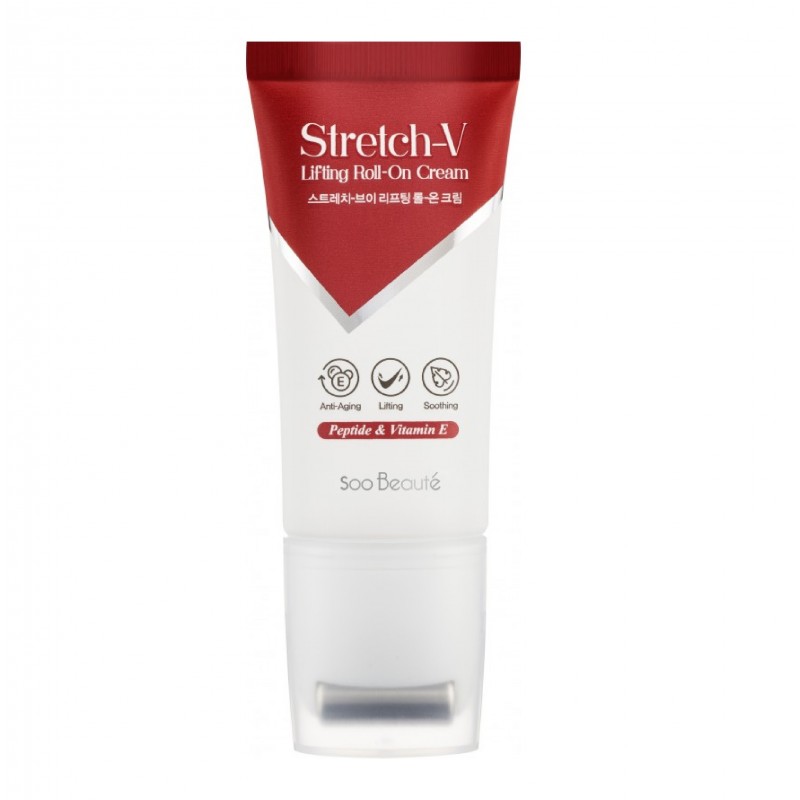 Expiry Date: November2023
Soo Beauté is a Korean skin care brand, since 2013, advocates the concept of zero burden on skin. The product combines nature with high-end technology to awaken the skins self-regulation and self-healing ability; improve the skin condition from the essence and adopt a natural, healthy skin care model.
Ingredients

Contains patented peptide technology, like a needle-free injection, can effectively
-activate the synthesis of hyaluronic acid
-improve the formation of collagen fibers
- fight against sagging skin
-reshape the skin tissue with special rollers on the face, neck and shoulders
Usage

Usage:
Squeeze the tube to distribute the gel, and then gently roll the roller from the face to the neck and shoulders.
Concerns

*Clean the drum: press the two white buttons on the drum to prevent water from entering the tube, and then clean it with tap water.
STRETCH-V LIFTING ROLL-ON CREAM 50ML
RM 145.00
or 3 installments of

RM 48.33

with
Tags: skin care, day & night care, soo beaute