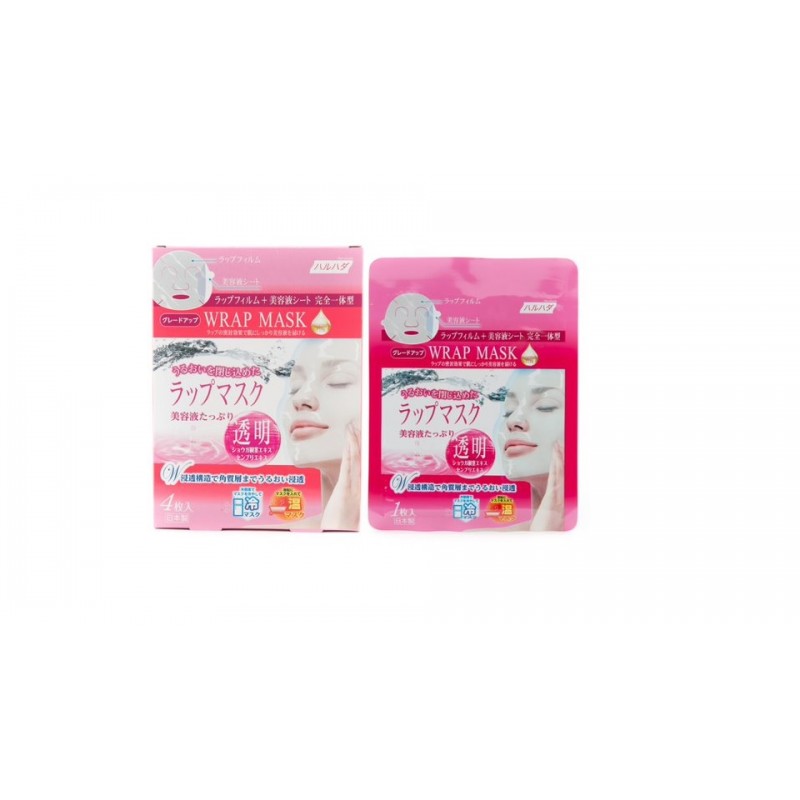 Haruhada moisturizing wrap mask in upgrade version with new design of the mask . Plentiful moisturizer in the cosmetic liquid thoroughly penetrates into the skin. You will find your skin all moistened up.
Ingredients

Sodium hyaluronic: moisturizing; prevent moisture loss; portulaca oleracea extract: moisturizing; soothing; royal jelly extract: nourishing.
Usage

Do not remove protective sheet, just placing the mask with the protective sheet over a thoroughly-cleansed face. Leave the mask on for 15-20 minutes. Remove the mask and gently massage any excess serum into the skin. *hot mask put it into the bath tub (or hot water) for five minutes and it becomes hot mask! as it becomes warmer, the effect of liquid penetration to the skin increases! *cool mask put it into the refrigerator and it becomes cool mask! It brings up the effect of tightening the skin!
(UPGRADE)WRAP MASK(S:20MLX4 C:BRIGHTENING)
Tags: skin care, mask, brightening, mask, haruhada