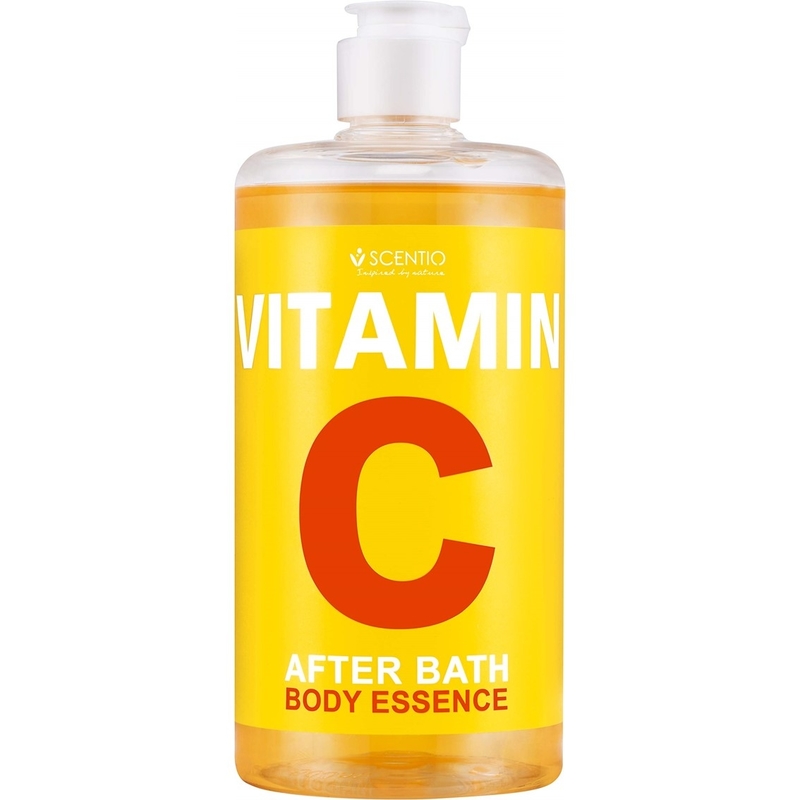 Expiry Date: Sept 2023
Intensive body skin treatment body essence for advance skin treatment with Nano Vitamin C technology from Germany, giving bright and clear skin look, and efficient skin recovery and treatment; in combination with value of premium extract for moisturising with Hyaluron Complex and Double Moisturizer Lock.
Essence is easily absorbed into skin, without being sticky, and with mildly pleasing scent and deep replenishment of vitamin to skin, allow the dry skin to be more moist, bright and clear, giving aglow and healthy look.
Ingredients


Nano Vitamin C, Hyaluron Complex, Double Moisturizer Lock, Niacinamide or Vitamin B3
Usage

Apply all over the body after a bath or as often as needed.
Concerns

* Please use with care if any symptoms have shown to your skin.
* Please stop using if it doesnt fit your skin.
VITAMIN C AFTER BATH BODY ESSENCE 450ML