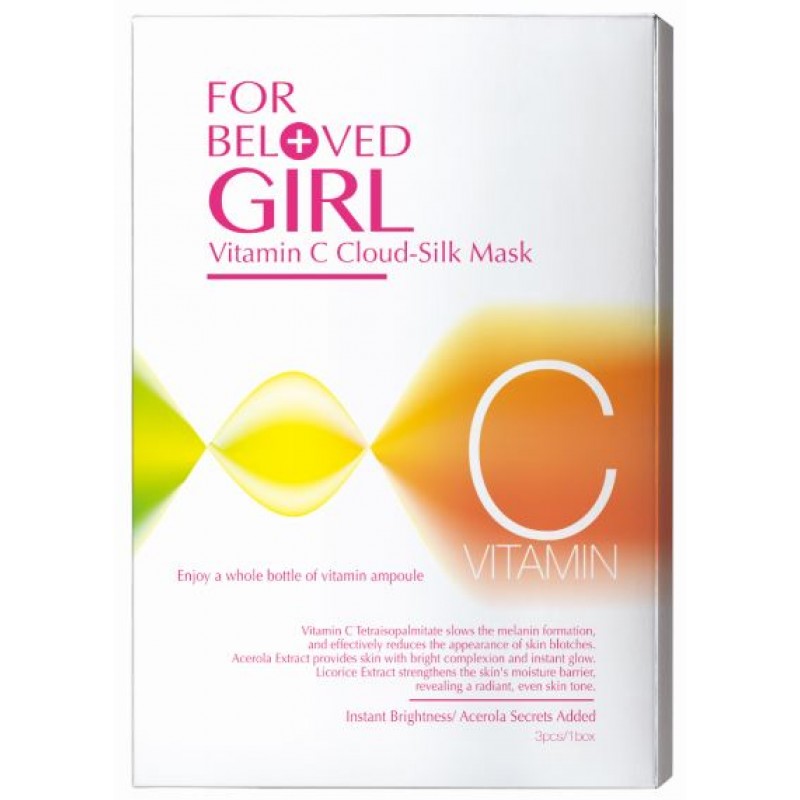 Expiry Date: November2023
This mask contains Vitamin C which brightens the skin by reducing melanin, preventing and fading dark spots while increasing the skin's resistance against ultraviolet rays. It is a very popular beauty ingredient. Vitamin C has also been proven to effectively combat free radicals, prevent cellular damage and ageing, firm skin, reduce wrinkles with its excellent anti-oxidation effects. It is also a vital substance when it comes to synthesizing and maintaining collagen content within the body, ensuring youthful, brighter-looking skin.
Ingredients

AHAs, Anti-oxidants, Oil-free, Paraben-free, Sulphate-free
Usage

1. After cleaning, tear open the package and take out the contents.
2. After unfolding, apply the inner layer mask (transparent surface) evenly on the face, and then remove the outer opaque pearl film.
3. Take it off after about 10-15 minutes, and then lightly press with
your fingertips to make the essence completely absorbed without washing.
*It is recommended 2-3 times a week, or increase the number according to your own needs.
VITAMIN C CLOUD-SILK MASK 3S
RM 56.00
or 3 installments of

RM 18.67

with
Tags: skin care, mask, for beloved girl, mask, for beloved girl