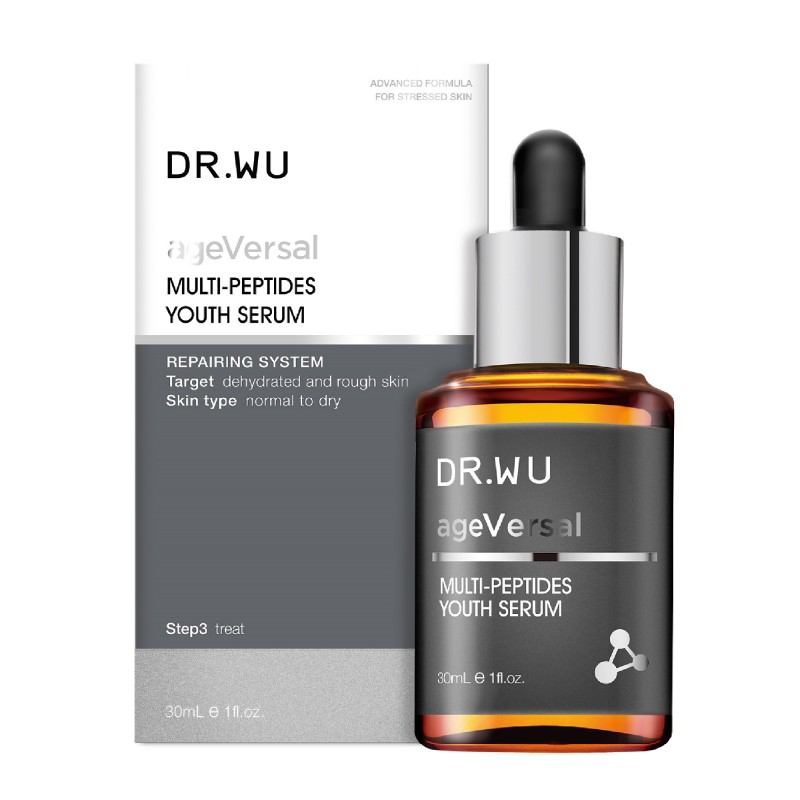 All New Multi-peptides Youth Serum is formulated with high concentration of Ageversal, which can effectively relieve wrinkle formation, improve skin firmness and density, hence reveal brighter younger looking skin. The most advanced multi-peptide technology combines tripeptide, tetrapeptide and hexapeptide to effectively relieve wrinkles and improve skin firmness. It also contains Nunatak and various plant extracts, which proves to be effective in reverse signs of aging such as loss of elasticity, fine lines and wrinkles, creating softer, smoother skin.
Ingredients

All new multi-Peptides, PhytoCellTec Nunatak, gentiana venusta extract, Sea fennel, Squalane, ALGAKTIV Genofix Day, Riboxyl, MOIST 24™, NASHA Grade hyaluronic acid, Hyalo-Oligo,
Usage

Apply small amount to face and neck using firm and smooth circular movements from the central T-zone of the face towards the outer edges. Use daily, day and night
Concerns

For external use only, not edible. Avoid contact with eyelids and eyes, incase of contact with eyes, rinse with water immediately. Discontinue to use and consult a doctor if skin irritation occurs. This product contains high concentration active and plant extract ingredients, it can be easily affected by time, contact with light and air. Store in a cool and dry place. Avoid direct sunlight and use immediately after opening.
AGEVERSAL MULTI-PEPTIDES YOUTH SERUM 30ML