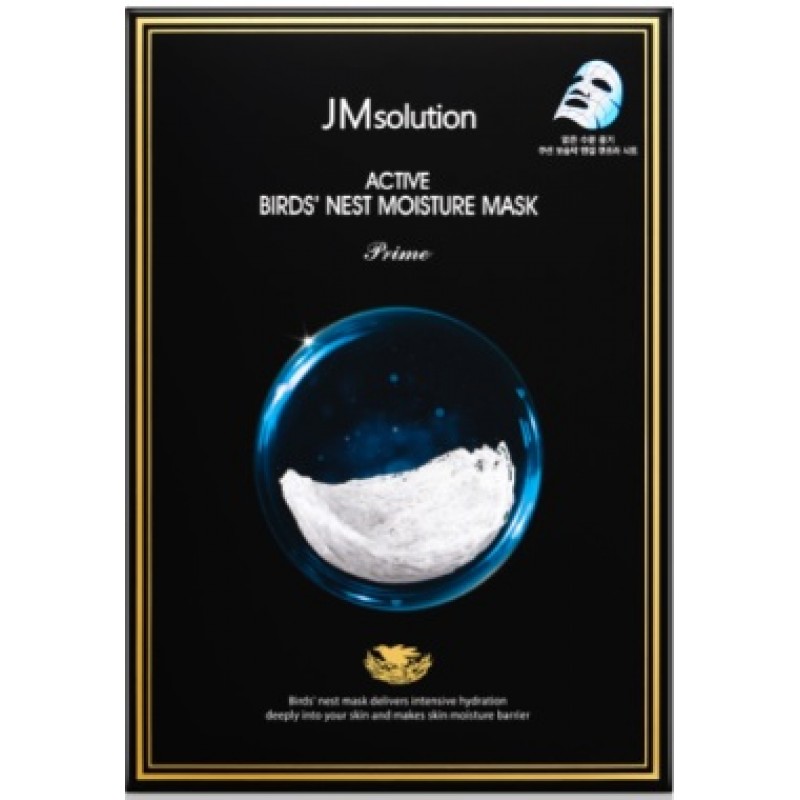 Birds nest mask delivers intensive hydration deeply into your skin and makes skin moisture barrier. Swiftlet Nest Extract and Artemisia Princeps Leaf Extract helps to make clear and moistful skin. Fits on your facial lines comfortably and leaves long-lasting hydration. Relives dryness and dullness with moisture for even and revitalized skin tone.
Ingredients

Water,Glycerin,MethylpropanedioLPhenoxyethanoLHydroxyethylcellutose,ButyteneGlycoLPolysorbate80,Betaine,Altantoin,SwiftletNest Extract(1,00OPPM),Carborner,Triethanolamine, Disodium EDTA,1,2-HexanedioLEthythexylglycerin,Dipotassium Glycyrrhizate,Fragrance, Polysorbate 60, Disodium Phosphate,Sodium Hyaluronate,Calendula Officinalis Extract,Artemisia Princeps Leaf Extract,Sodium Phosphate,Hydrolyzed Collagen,Hyal-uronic Acid,Hydrolyzed Hyaturonic Acid,Glucose
Usage

AFTER CLEANING, CLEAN THE SKIN AND REMOVE THE MASK AND APPLY EVENLY TO THE SKIN. AFTER 10 TO 20, TAKE THE FOLLOWING, GENTLY BEAT THE SERUM LEFT IN THE SKIN TO PROMOTE ABSORPTION.
BIRDS NEST MOISTURE MASK 30MLX10S
Tags: skin care, mask, jmsolution