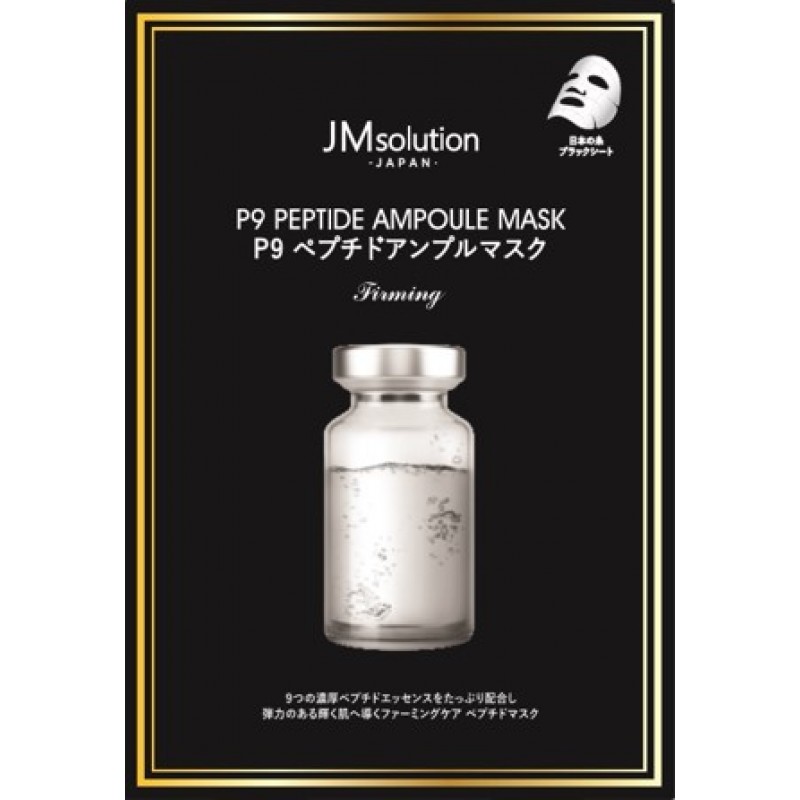 Expiry Date: Nov 2023
A 9-component bottle in one, creating a concentrated anti-decay-resistant mask that is elastic and clear-looking skin care
Ingredients

Anti-Aging P9 Mask
Contains 9 peptide ingredients to bring elasticity to the depowered skin and a clear bottle of mask for the skin

Luxury elastic care
Contains truffles, horse oil and other precious ingredients, for the skin to bring elastic, moisturizing, calming and other care, to create a childs skin

Tight black mask
Perfect fit for skin, helps with the absorption of the bottle, resulting in a more elastic Japanese black mask

Key Ingredients:
P9 COMPLEX Elastic Anti-Aging Effect
: Peptide ingredients combined with more than two amino acids, when massed, become protein, giving lifeless skin vitality and helping to create a firm skin

Luxury elastic care and high moisturizing nutritional effects
: Rich in high moisturizing, nutritional lying, cherished ingredients, for damaged skin structure to bring tight care, help to create healthy skin.

Usage

AFTER CLEANING, CLEAN THE SKIN AND REMOVE THE MASK AND APPLY EVENLY TO THE SKIN. AFTER 10 TO 20, TAKE THE FOLLOWING, GENTLY BEAT THE SERUM LEFT IN THE SKIN TO PROMOTE ABSORPTION.
JAPAN P9 PEPTIDE AMPOULE MASK 30GX5S
RM 55.00
or 3 installments of

RM 18.33

with
Tags: skin care, mask, jmsolution