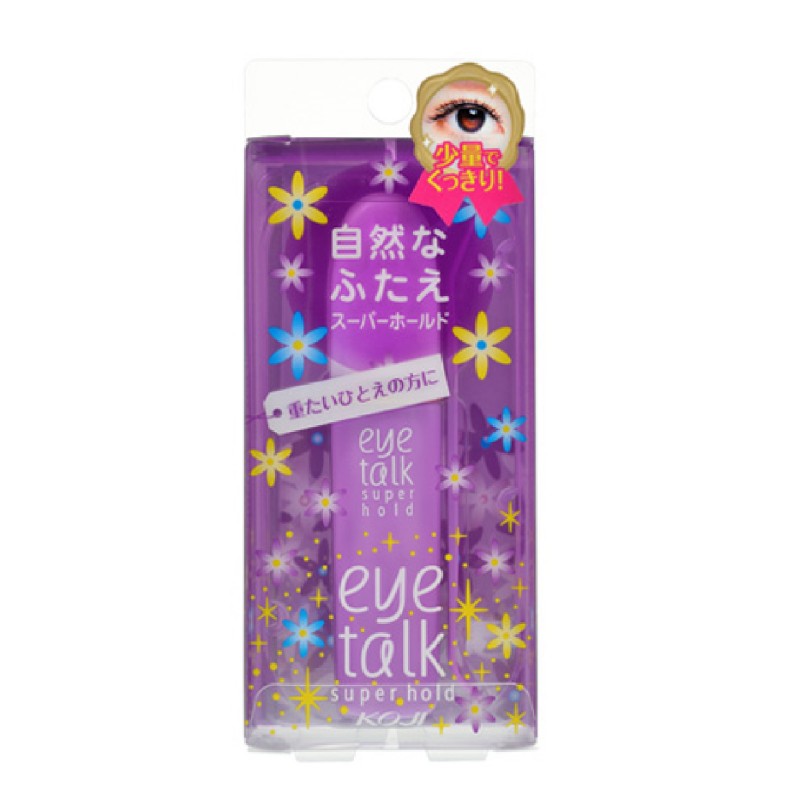 Expiry Date: December2023
40% of people are suffering of heavy eyelid and giving up because they are difficult to make a double line
Easy clear & high adhesion!
Long lasting to the repulsive power of a thick and heavy eyelid! The liquid sticking to adhesive strength can make a sharp, deep double line with a small amount .
Liquid typeyou can spread the area to be applied to the eyelids and increase the amount, so you can firmly adhere.
Made in Japan
A powerful liquid double eyelidmaking cosmetic.
Even users with heavy single eyelids can easily create beautiful difined double eyelids by a simple application and push of the special pusher tool.
-naturallooking double eyelids
featuring a natural, comfortable and inconspicuous finish.
eyelid creases can be positioned to the users liking, allowing heavier eyelids to have a welldefined finish.
-powerfully withstands perspiration/moisture to last.
a waterproof formula with excellent adhesive power which will maintain double eyelids for long periods of time.
*wash twice with facial washing soaps to completely remove the product.
-with a convenient 2way pusher tool
-moisturizing ingredients that are mild on the skin
with chamomile extract/hyaluronic acid/botanical ceramides
Ingredients

water, ammonium acrylates copolymer, alcohol, chamomile recutita (matricaria) flower ectract, citrus species peel extract, sodium hyaluronate, butylene glycol, disodium edta, methylparaben, propylparaben, phenoxyethanol.
Usage

1. Apply the glue to the crease on eyelid.
2. Wait for 20-30 seconds until the white glue turns into transparent, then push the eyelid into the desired place with the "y" fork to have natural look of big eyes with double eyelid.
EYE TALK SUPER HOLD GLUE 8ML