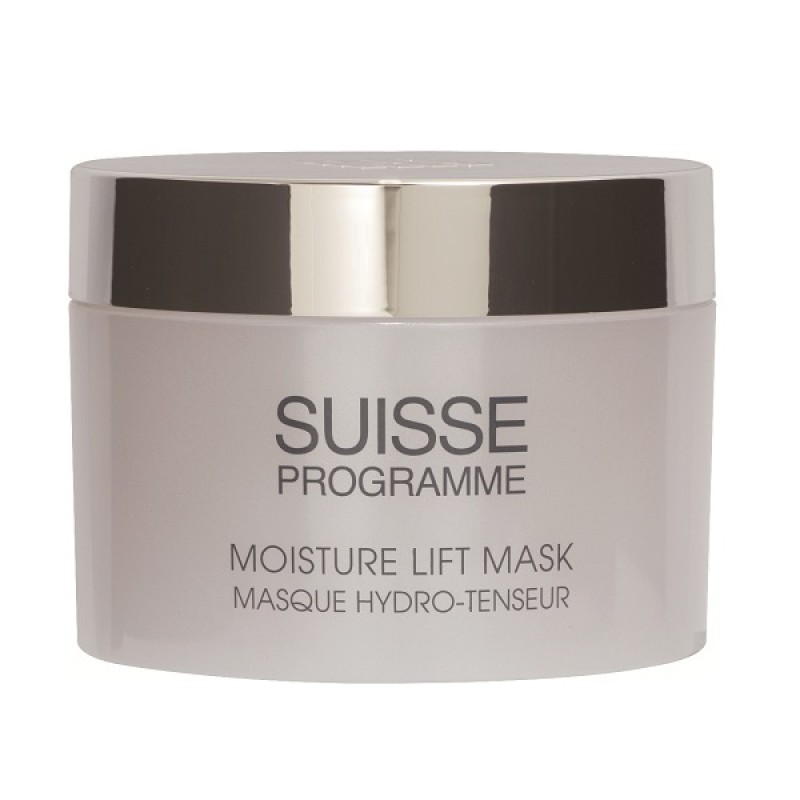 Suisse Programme moisture lift mask is a genuine lifting and moisturizing beauty flash suitable for all skin types, including the most sensitive. Thoroughly selected ingredients efficiently moisturize the Top layers of the skin, thus smoothing the microrelief and imparting freshness and glow to the complexion. Tissue regeneration is also promoted, aiding in the delay of the skins premature ageing process. A specific, refreshing blend of toning essential oils relaxes the skin and mind for an overall enjoyable treatment. Ideal before an evening out.
Ingredients

Macadamia nut oil; apricot oil; hyaluronic acid; mallow extract; peppermint
Usage

Apply a thick layer of mask on thoroughly cleansed and toned face and neck. Let it act 15-20 minutes, then massage gently to favour its penetration. Remove surplus with a facial tissue, if necessary.
MOISTURE LIFT MASK 200ML
RM 765.00
or 3 installments of

RM 255.00

with
Tags: skin care, cream, smoothness, youthful, tightness, brightness, anti-aging, mask, suisse programme