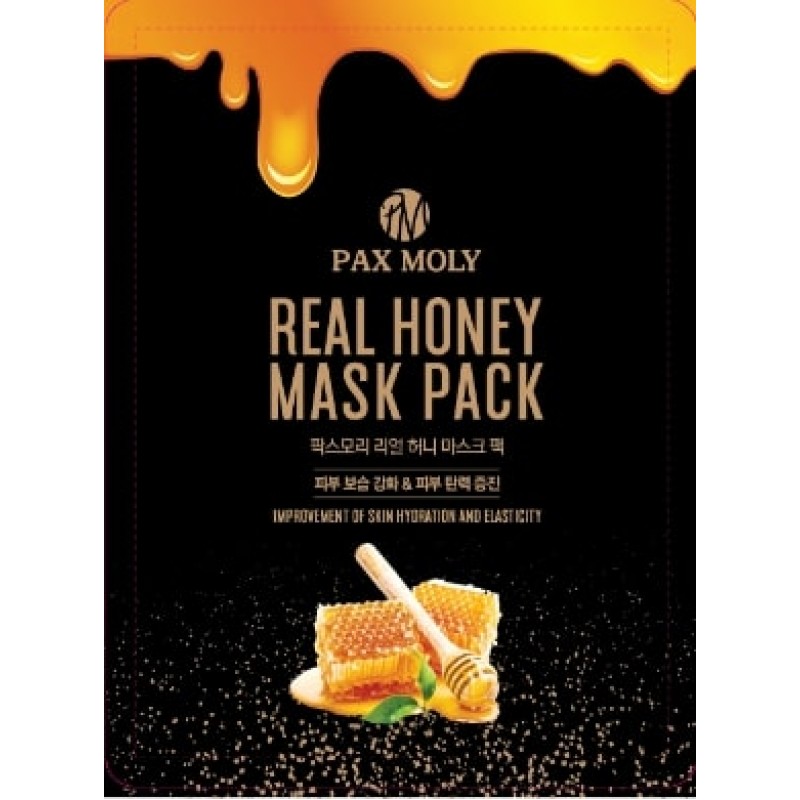 Fortified with pure honey extracts, it provides elasticity on skin which is damaged from environmental aggressors and makes skin for a healthy-looking complexion. The product is listed as radiant and anti-aging functional cosmetics in KFDA. It provides glow and supple to skin while boosting radiance.
Ingredients

Water, Glycerin, Niacinamide, Daicalensis R. Extract, Boswellia Carterii Resin Extract, Geranium Macinatom Extract, Rosmarinus leaf extract, Dipropylene gtycol, Alcohol, Butylene Glycol, Calendula Officinalis Flower Leaf Extract, Bellis perennis (daisy) flower extract, impatioens balsamina flower extract, tulipa darwin flower extract, carboner, PEG-60 Hydro-genated Castor Oil, Phenoxyethanol, 1,2 Hexanediol, fragrance.
Usage

1. After cleansing, soothe your face.
2. Take the mask out of its package, place the mask on face, positioning it carefully.
3. Rest for between 10 and 20 minutes and remove the mask.
4. Let the skin absorb the remaining essence by gently patting the skin.
Concerns

1. Consult a dermatologies if sign irritation/or side effect appear after use, such as rashes or swelling
2. Do not use on areas with wounds
3. Keep out of reach of children
4. Store away from direct sunlight
REAL HONEY MASK PACK 1S
Brand: PAX MOLY
Product Code:

10101010506382

Availability:

In Stock
RM 6.90
or 3 installments of

RM 2.30

with