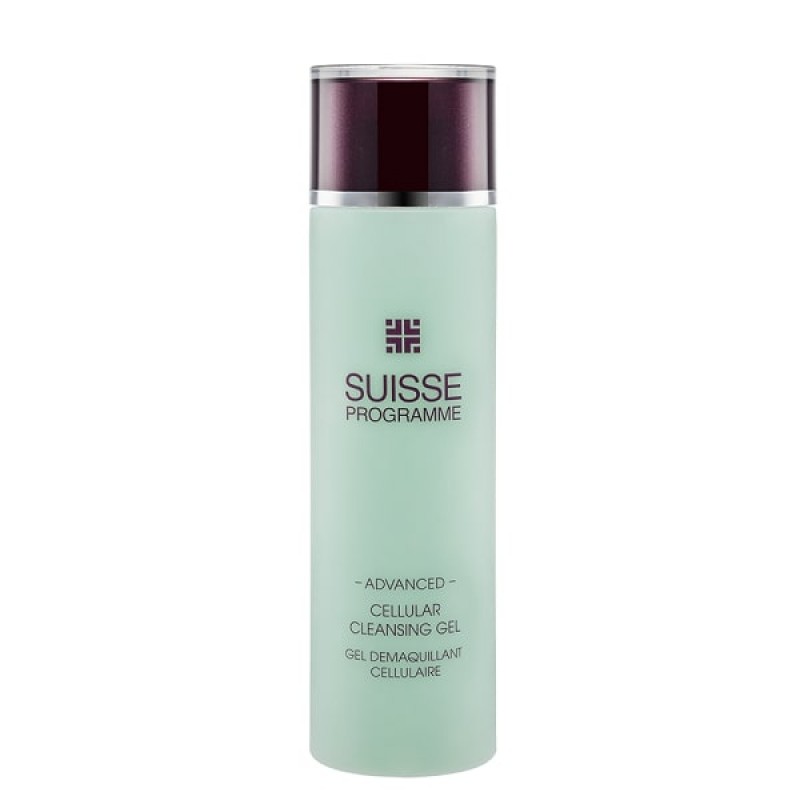 Advanced cellular collection is the grand upgraded version of the Suisse Programme signature product seriescellular, contain the new generation of exclusive patented biodynamic cellular complex. (Bcc +), formulated with five factors: nerve fiber regenerator, collagen boosting plant peptides, water reservoir, skin surface perfector and cell energy booster, which effectively accelerate cell metabolism, improve oxygenation capacity of 1.7 times, and recharge the skin cells with a significant hydrating effect, skin becomes moist and plump, full of youthful vitality!
Advanced cellular cleansing gel contains millet grass extract, with refreshing formula, provides active cleansing and astringent skin function, helps to balance skin ph value, leaves skin cleaner and more comfortable after used, also prepares for better absorption of followup skin care products!
Ingredients

The new generation of biodynamic cellular complex (bcc +): high-energy oxygen injection; high-tech compact; high-efficient moisturizing. Millet grass extract:moisturizing; tightening.
Usage

Every morning and evening, apply to slightly wet face, message in circular motion till the bubble formed, then rinse with water, and then apply the advanced cellular revitalizing toner to make skin more refreshing and comfortable.
ADVANCED CELLULAR CLEANSING GEL 200ML
RM 350.00
or 3 installments of

RM 116.67

with
Tags: skin care, cleansing & toner, cleansing, gel, purify, , suisse programme