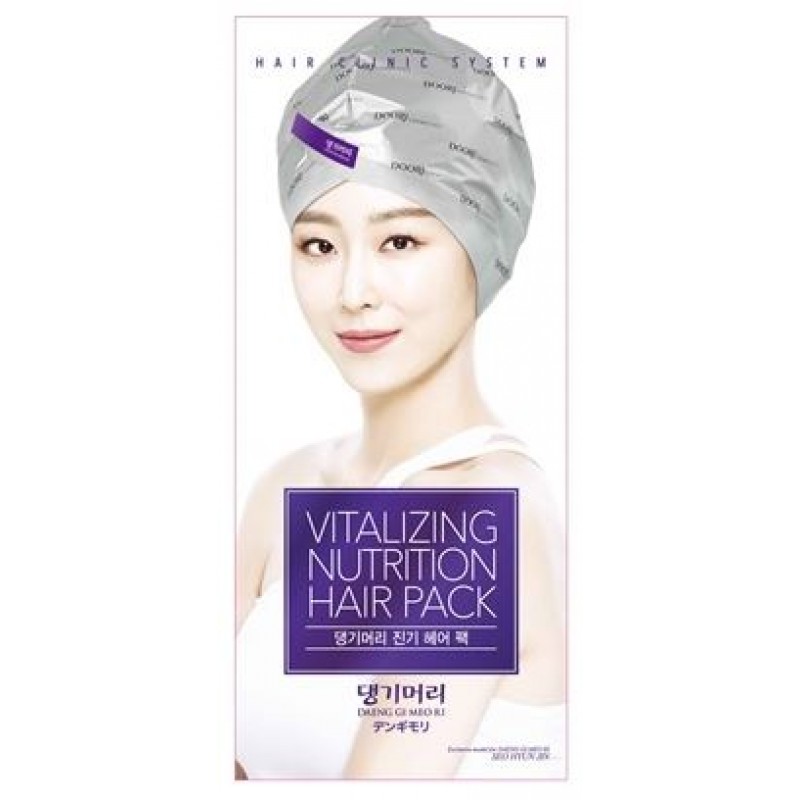 Contains eight oriental herbal ingredients such as ginseng,morus bark,cnidium and foxglove ,which have been known from long ago to be healthy for hair, as well as additional fermented oriental herbal ingredients to supply nutrients to hair weakened from various elements. Contains ceramide,panthenol and keratin for hair tired and damaged due to various elements including perms, dyes and stress, whileadding smoothness and shine for celebrity-like hair texture.Containscalamus water and mugwort to make dry and flacky hair moist and energetic to give you smooth hair texture,while menthol ingredients add a refreshing feel.
Ingredients

Water, Cetearyl Alcohol, Cyclopentasiloxen, Chrysanthemum Indicum Extract, Stearamidopropyl Dimethylamine, Dimethicone, Dicaprylyl Carbonate, Fragrance, Rehmannia Glutinosa Root Extract, Cetrimonium Chloride, Glutamic Acid, Biota Orientalis Leaf Extract, Artemisia Vulgaris Extract, Menthol, Gleditsia Japonica Fruit Extrxt, Morus Alba Root Extract, Eclipta Prostrata Extract, PEG-10, Cnidium Officinale Root Extract, Acorus Calamus Rhizome Water, Lactobacillus/Centella Asiatica/Gleditsia Sinensis Thorn/Houttuynia Cordata Extract/Phellodendron Amurense Bark/Polygonum Cuspidatum Root/Prunella Vulgaris/Torillis Japonica Extract Ferment Filtrate, Amodimethicone, Glycerin, Panax Ginseng Root Extract, Phenyl Trimethicone, Keratin, Cyclotetrasiloxane, Trideceth-12, Panthenol, Caprylic/capric Triglyceride, Butylene Glycol, Lecithin, Hydrolyzed Keratin, Tocopheryl Acetate, Oxidized Keratin, Ceramide 3, Phenoxyethanol
Usage

1)After wash your hair ,dry your hair lightly. Gather your hair to the top of your head, then wrap the hair pack around your head so that it covers your hair completely.2)Remove the paper from the back of the sticker on the hair pack so that it fits your head ,then attach the sticker to the front.3)Massage your head gently to ensure even application of treatment nutrients. Remove hair pack after waiting 10-15 minutes, then rinse your thoroughly using warm water.
Concerns

1.Discontinue use of product and consult with a medical professional if your experience any of the following symptoms; continued use may lead to worsening of symptoms 1)Red spot , swelling,itching,or imitation during use,2) Appearance of symptoms of imitation areas of use after direct exposure to sunlight .2) Do not use on or near wounds or areas affected by eczema or inflammation .3)Storage handling .1) Keep out of reach of infants and children .2)Store at room temperature away from direct sunlight.3) Discard individual pack after use 4) Use immediately after opening.5) Immediately flush with water if product comes into contact with us.


VITALIZING NUTRITION HAIR PACK 35G