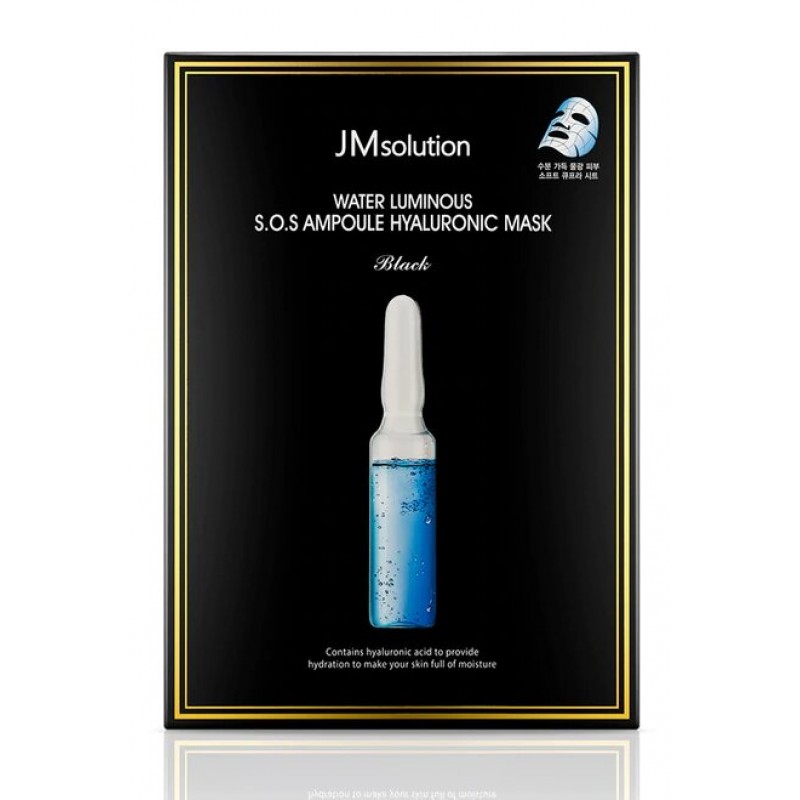 7 kinds of hyaluronic acid, strong concentration and hydration, for full and glow skin! Adding 3 kinds of peptides, trehalose and reservoir factors to moisturize and calm skin. Let's add this mask in your daily care steps, and maintain a stable skin state through four seasons!
Ingredients

7 kinds of Hyaluronic Acid, Aquaxyl, Trehalose: Moisturizing, forming a protective film.
3 kinds of Vital Peptides: Restore skin's elasticity.
Panthenol: Promote cell regeneration.
Allantoin: Soothing allergy.

7 kinds of hyaluronic acid, 3 kinds of vital peptides, trehalose, panthenol, allantoin and reservoir factors, 1-2 Hexanedol, Xanthan Gum, Butylene Glycol, Glucose, Allantoin, Argirine, Carbomer, etc.
Usage

AFTER CLEANING, CLEAN THE SKIN AND REMOVE THE MASK AND APPLY EVENLY TO THE SKIN. AFTER 10 TO 20, TAKE THE FOLLOWING, GENTLY BEAT THE SERUM LEFT IN THE SKIN TO PROMOTE ABSORPTION.
S.O.S AMPOULE HYALURONIC MASK 30MLX10S
RM 109.00
or 3 installments of

RM 36.33

with
Tags: skin care, mask, jmsolution